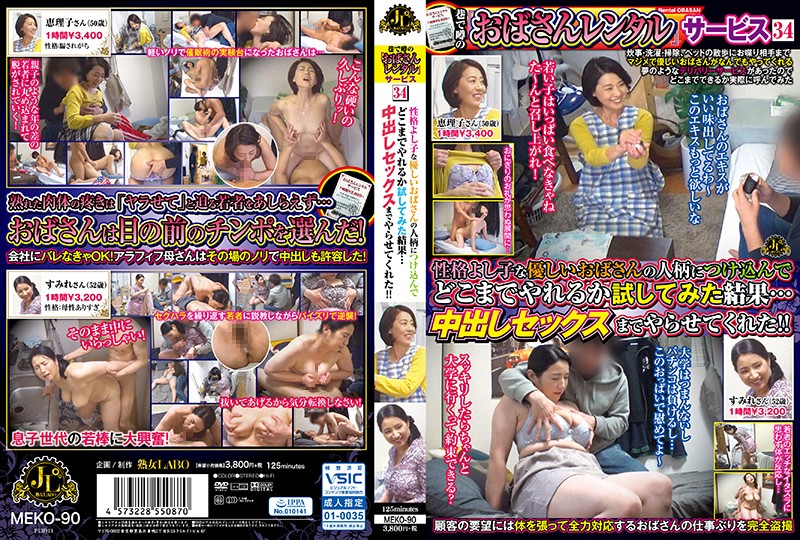 Information
Full HD [MEKO-90] "Aunt Rentals" Service 34 in the streets As a result of trying on how much I can do by attaching to the personality of Yoshiko Yoshiko's gentle lady, I let him do the cumshot sex! !
Type: DVD
Release date: 2018/09/13
Recording time: 125 minutes
Performer: ----
Supervision: ----
Series: rumor "Auntie rental" on the street
Manufacturer: MILF LABO
Label: MILF LABO
Genre: Mature Fucking Voyeur - Voyeur Documentary Amateur Cream Pies Sample Movie
Product code: h_1160meko90
Average Rating: Write a Review
"Auntie rental" service popular among single men when healing the loneliness of living alone. An aunt came to the room with a single phone and said she would take care of that like a mother. If such an aunt who has a tolerance like a mother, you may be willing to take care of the lower body if you wish a sincere sincerity! What? ... so I installed a camouflage camera in the room. I actually called my lady! Tearful efforts of a man trying to raise an aunt with that hand, reaction by her aunt, and sex for a moment. Deliver the whole story with vivid images of unique filming!