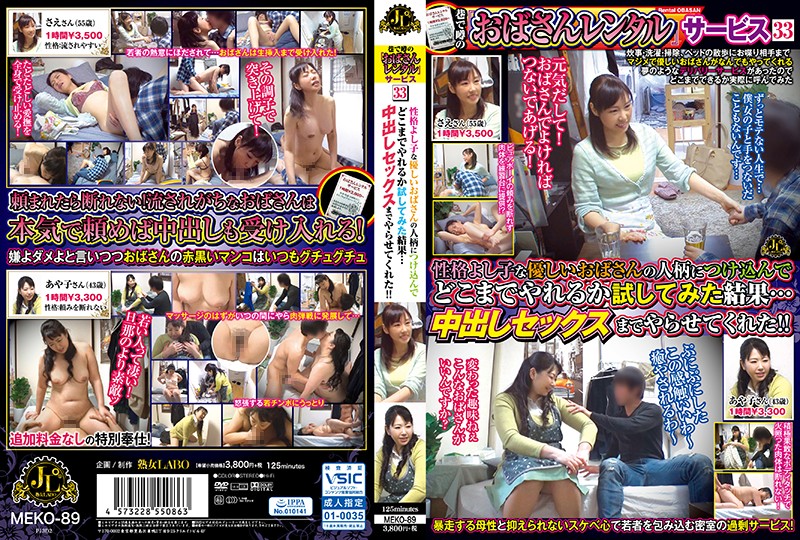 Information
Full HD [MEKO-89] "Aunt Rental" service in the streets 33 As a result of trying on how much I can do with the personality of Yoshiko 's kind girlfriend Auntie ... I let you have a cum out sex! !
Type: DVD
Release date: 2018/09/13
Recording time: 125 minutes
Performer: ----
Supervision: ----
Series: rumor "Auntie rental" on the street
Manufacturer: MILF LABO
Label: MILF LABO
Genre: Mature Fucking Voyeur - Voyeur Documentary Amateur Cream Pies Sample Movie
Product code: h_1160meko89
Average Rating: Write a Review
A dream service "Auntie rental" that a gentle aunt gathered in one room and gets tired and chores done. Unlike housekeeper, the best selling is to listen to the requests other than housekeeping at the discretion of the aunt, but what if you ask seriously, how much will you let me know if you really want to come up with it? Hopefully can we have sex too? It is a simple question. In order to answer this question immediately, I called an aunt to the room where I got a camouflage camera! The target is an adult 's 50 - year - old lady who sniffed both acid and sweet. What kind of reaction will my aunt take, if you ask him with his own hands? A man and an aunt love game expanded in a closed room. Enjoy the whole story with a video footage!