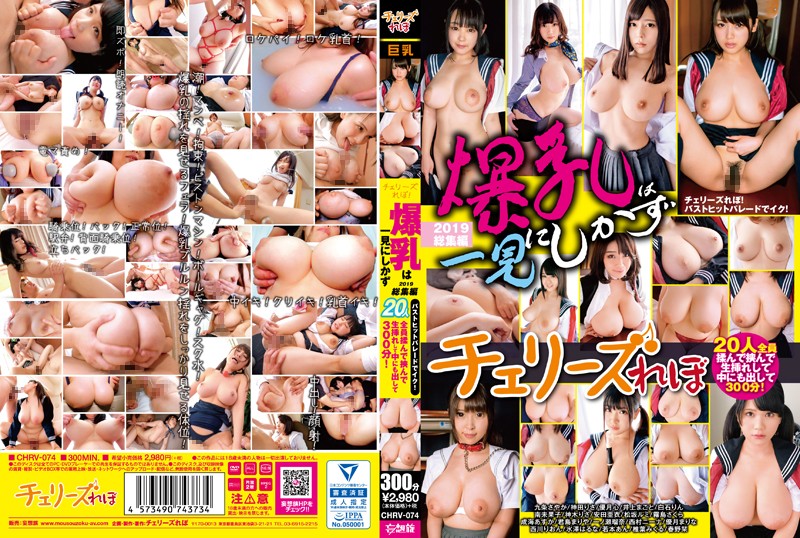 Information
SD [CHRV-074] Cherries Revo! Huge breasts seem to be unbelievable at bust hit parade! 20 20 20 20 Omnibus All of them were inserted in a row for 300 minutes!
Type: DVD
Release date: 2019/01/13
Duration: 300 minutes
Actress: Rin Shiraishi Kirishima Sakura Mikuru Shiiba Yuzuki Marina Mizusawa Haruna Nishikawa Rion Nishimura Nina Ichinose Rina Kimishima Riya Wakamoto An ▼ View all
Supervision: ----
Series: Huge Tits Are Invisible!
Production: Cherries Revo / Delusion
Label: Cherries Revo
Genre: Big tits Sailor suit Sister / sister Creampie work 4 hours or more work
Product number: chrv074
Average rating: Write a review
Censored
Chinese Subtitles
Sailor suit! White coat! apron! uniform! tide! Manpe! Restraint! Piston machine! Ball gag! Water! Electrician blame! Location pie! Location nipples! Vertical fucking! Side Fucking! Wrapping Titty Fuck! Naka Iki! Clean! Nipple Iki! Milk Binta! Creampie! Facials! Gym clothes! Good morning! Immediately Zubo! Recitation masturbation! Blow, cowgirl, back, normal position, station valve, back cowgirl, standing back showing the shake of the huge breasts! Teacher, Student, Sister, Sister, Female Doctor, Concierge! It's about-Big tits!