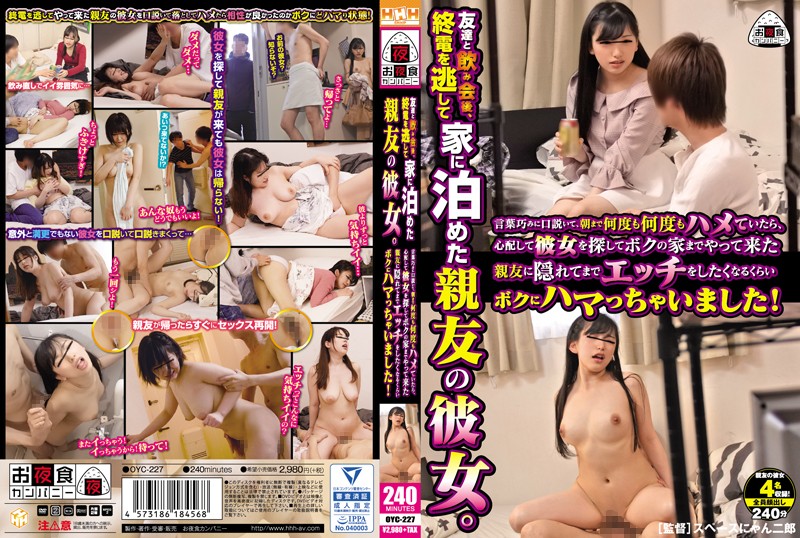 Information
SD [OYC-227] After a drinking party with my friend, she missed her last train and stayed at home. If I had a verbally swear, and had been fucked many times until morning, I was so addicted to me that I was searching for her and wanted to hide in the best friend who came to my house and wanted to have sex!
Type: DVD
Release date: 2019/01/07
Duration: 240 minutes
performer: ----
Director: Space Njiro Jiro
Series: ----
Production: Supper Company
Label: HHH Group
Genre: Older Sister Nasty · Hard Drunk Creampie 4+ Hours Sample Video
Product number: oyc227
Average rating: See reviews
Censored
Chinese Subtitles
If she had a drink party with her friend, she missed the last train and suddenly stayed at her house. Even if I drink again at home, I gradually get drunk, and it looks strangely and weirdly, and I can not stand it, I swear by words skillfully, and if I have put on repeatedly many times until morning ... The next morning, my best friend is a boyfriend Worries about her and came to my house! I was in a hurry hiding in the room and going over the place, I seemed to be addicted to me as I wanted to etch until my best friend was hiding!