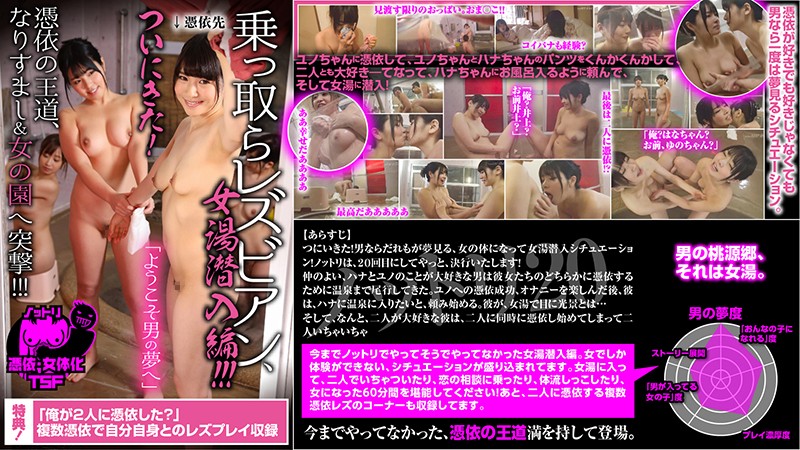 Information
Full HD [NTTR-020] Hijacked lesbians, female bath sneakers! ! ! It has finally come!
Delivery start date: 2019/03/07
Product Release Date: 2019/03/07
Duration time: 55 minutes (HD version: 55 minutes)
Performer: Uukanohana Goto Yuno
Director: Ota Migiwa
Series: 【憑】 Hijacked Lesbian
Manufacturer: SOD Create
Label: Notri
Genre: Lesbian planning sex conversion / female body documentary HD
Product number: 1nttr00020
Average rating: See reviews
SENZ "This is serious!? A man who can make a female body [Aoi] can be a real series" is a label! ! Hyper-niche TSF label "Nottori", which can only come to girls who have been haunted, transformed, turned over, and men. [Notturi 20] Finally, in the nottori, go to the female bath undercover! I rushed out to the garden of a girl's dream girl. Women's talk can also be seen naked, naughty things .... ※ Content may differ depending on the delivery method.