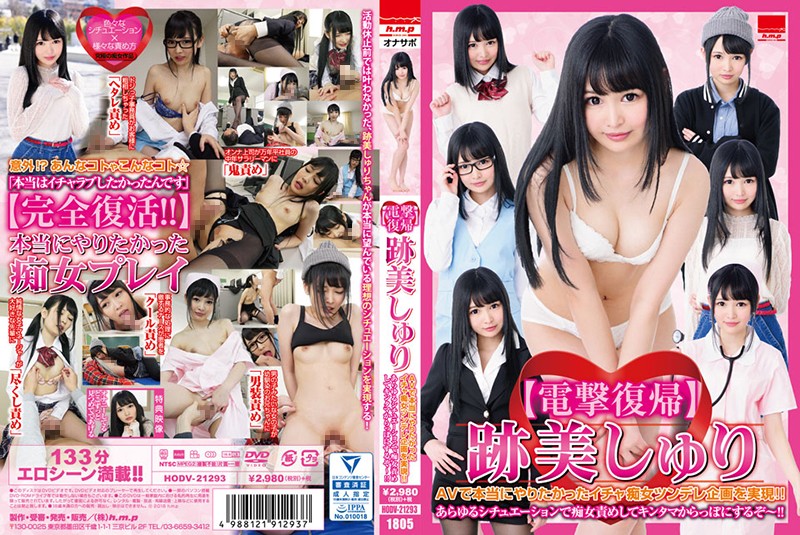 Information
SD [HODV-21293] [Dengeki return] Realized Icha Slut Tsundere planning that I really wanted to do with AVe beauty Juri AV! ! Slut blame in every situation and I'm going to be a kintama oops! !
Type: DVD
Release date: 2018/05/04
Duration: 133 minutes
Performer: Atami Beauty
Director: Votoms
Series: ----
Manufacturer: h.m.p
Label: h.m.p
Genre: OL Nurse and nurse Filthy girl Tsundere Solowork Prank Mistake
Product number: 41hodv21293
Average rating: Write a review
Censored
Chinese Subtitles
I'm nervous after shooting for the first time in a while. A plan to realize what he wanted to do. The manager of club activities licks the service to seniors. It is erotic that a nurse pulls out "coolly sexually processing" inconspicuously. De S blame in the "power harass demon blame" suit of the female boss. Dojikko's "Hotare Blame" Brilliant cuteness explosion. Boyish "Masochism Blame" Teasing cat face Suri-chan's true point, erotic cute Hampa! !