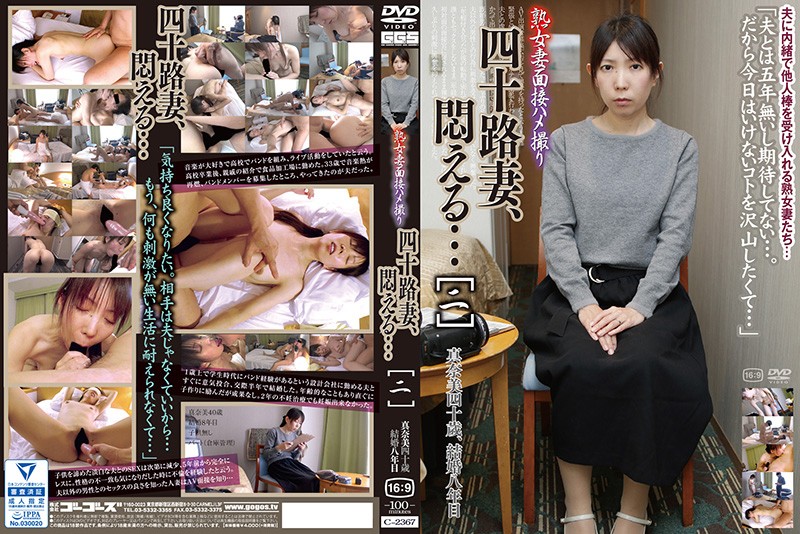 Information
Full HD [C-2367] Mature wife interview Gonzo forty wife, barking ... [2]
Type: DVD
Release date: 2018/11/23
Duration: 100 minutes
performer: ----
Director: Koichi Takahashi
Series: Mature Wife Interview Gonzo
Production: Go Goose
Label: GoGo & rsquo; s Core
Genre: Mature Woman Housewife Documentary POV Sample Movie
Product number: 140c2367
Average rating: Write a review
"I want to be comfortable. I do not have to be my husband ... I can not stand a life without any stimulation ..." Mature wives who accept others' sticks secretly to the husband ... Manami, 40 years old, 8th year of marriage. Married woman who said that she was interested in watching advertisement for AV performers. With tension and curiosity, I come to an interview held in one room of the hotel. A married woman who once asked for an encounter trying to fill something missing in her emptious couple life with her husband. I was scolded by the infidelity of a three-year-old married man I met on the site. After a long time SEX ... I was excited by the act with men other than her husband than ever before. I got along for about a year, but I broke up because of his transfer. Since then, it has been two years without sex with anyone ... at the age of forty-seven. The married woman who exposed the nude while being prompted by the interviewer of the first meeting is not suppressed the excitement by the stimulus after a long time ... It was scared in front of the camera.