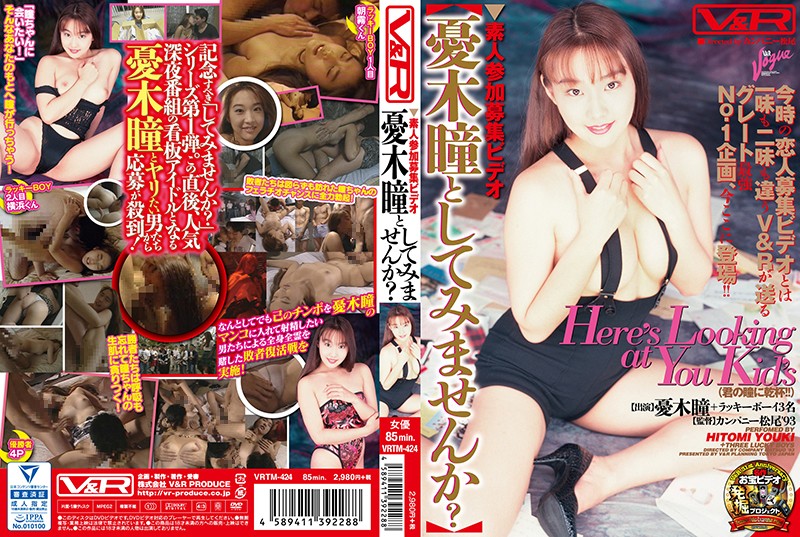 Information
HD [VRTM-424] Want to see amateur participation recruitment video Hitomi Kaburagi?
Type: DVD
Release date: 2019/04/12
Duration: 85 minutes
Cast: Hitomi Kashiwagi (Anna Nakayama)
Director: Company Matsuo
Series: Do you not consider it as ○○?
Manufacturer: V & R PRODUCE
Label: V & R PRODUCE
Genre: Beautiful tits Planning Solowork Sample Movie Reprint
Product number: h_910vrtm424
Average rating: Write a review
It is a nice buddy with fair skin loli face and it's hard sex OK! Appeared not only in AV but also in late-night TV programs, Hitomi Kashiwagi, who was idol-like at the time, selected himself from among the fans. Planning a dream to go to meet directly and have sex! If the usual loser revival battle is comfortable by giving up Oma ○ Ko of Hitomi-chan, it will win, or the person who flew away the farthest in the blowjob launch will win or is it quite hard? The winners are 4P! ?