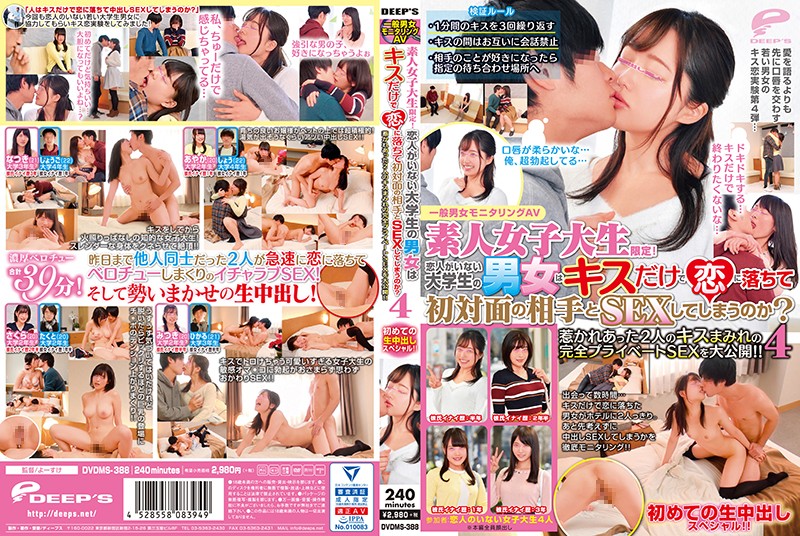 Information
HD [DVDMS-388] General Gender Monitoring AV Amateur College Student Limited! Do university students and men who don't have a lover fall in love with just a kiss and do sex with the other party they meet for the first time? A big public exhibition of the completely private SEX of the kissed two people who were attracted! ! 4 First Time Cum Special! !
Type: DVD
Release date: 2019/04/19
Duration: 240 minutes
performer: ----
Director: Yo-suke
Series: General Gender Monitoring AV
Production: Deeps
Label: DEEP & rsquo; S
Genre (s): Female college student Amateur Kiss / Kiss Creampie 4 hours or more work Sample video
Product number: dvdms388so
Average rating: Write a review
A kiss love experiment that exchanges lips before talking about love, the long-awaited fourth is a special edition Pies! Female college student and male college student who spoke in the town kiss immediately before talking! People will verify that they will fall in love with just a kiss! ! And a few hours later, I thoroughly monitor whether the university student men and women who fell in love will do vaginal cum shot without thinking that it is only two people at the hotel! ! Please enjoy the Ichalove SEX of the men and women who fell in love rapidly!