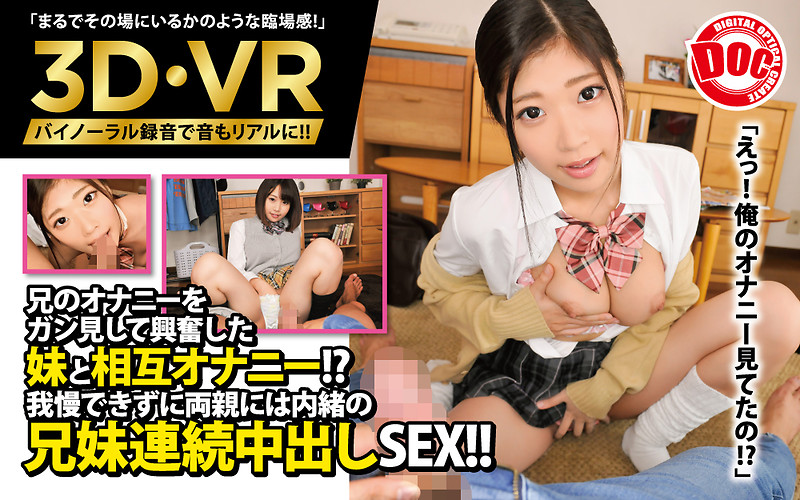 Information
HD [DOCVR-010] [VR] "Eh! I saw my masturbation !?" Mutual masturbation with my sister who was excited to see my brother's masturbation! ? Unable To Endure To Parents Secret SEX Cum Consecutive Brother And Sister! !
Delivery start date: 2019/03/15
Product Release Date: 2019/03/15
Duration: 124 minutes
Performer: Rena Ishikawa Hinomi Yumesaki
Director: Koaro Taro
Series: ----
Maker Prestige
Label: DOC VR
Content type: 3D
Genre: Masturbation Big tits VR only
Product number: 118docvr00010
Average rating: See reviews
My sister was seen a masturbation figure that is secretly caress Ji ○ port! ? The staring sister looks at cancer near whether you are interested in the masturbation of a man, doing the erection Ji ○ port and doing mutual masturbation with the excited sister staring at the figure! Ji ○ Poshi Koshiko side dishes to the masturbation of the sister who spree in front of the eyes again and again! The two who can not stand up give sex to their parents and they have sex in secret brother and sister! !