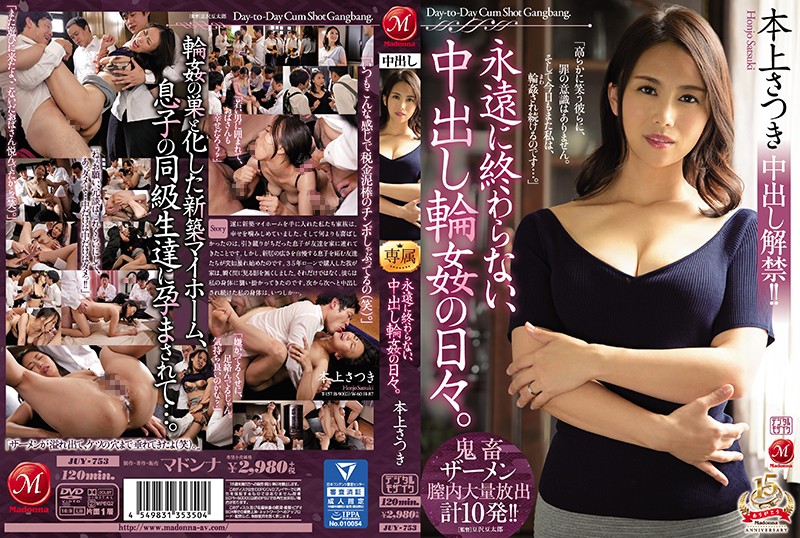 Information
SD [JUY-753] Satsuki Honjo Creampie Ban! ! Endless forever, days of cum shot gangbang.
Type: DVD
Release date: 2019/02/07
Duration: 120 minutes
Performer: Satsuki Honjo
Supervision: Bean Bean Taro
Series: Never Ending, Creampie Gangbang Days.
Production: Madonna
Label: Madonna
Genre (s): Gangbang Mature Woman Married Woman / Housewife Big Tits Solowork Creampie Digital Mosaic
Product number: juy753
Average rating: See reviews
Censored
Chinese Subtitles
Our family who finally got a new home has bite their happiness. And more than anything, I was delighted that my son, who had been tempted, brought his friends home. However, friends who hated a son proud of the size of the new house suddenly began to go wild. My house bought with a 35-year loan lost the shadow I saw in an instant. Not only that, they are attacking my body. My body who continued to be vaginal cum shot from next to next, sometime ....