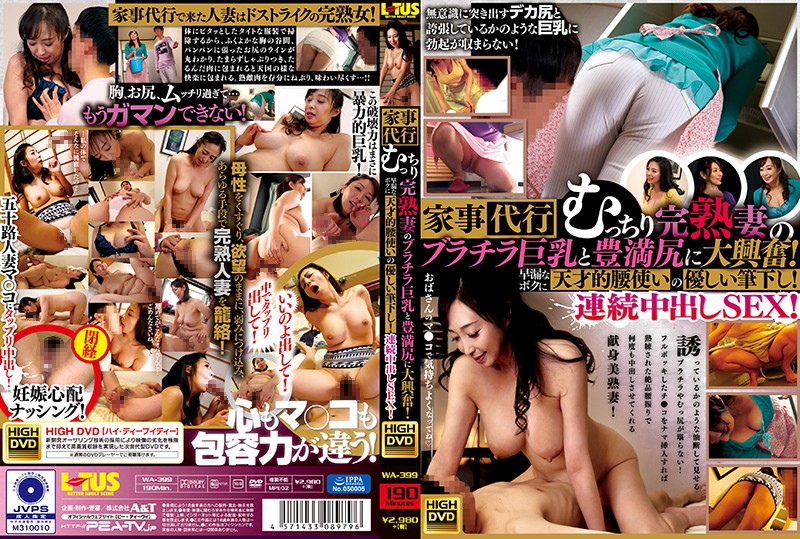 Information
Full HD [WA-399] Housework agency I'm excited about the plump big tits and plump ass of plump mature wife! A gentle brush stroke of genius-like hips for my premature ejaculation! Continuous Creampie SEX!
Type: DVD
Release date: 2019/04/15
Duration: 190 minutes
Cast: Ichijo Ayaka Mika Otoha Fumiko Shoda Chisato
Director: ICEMAN Ochiai
Series: ----
Production: Lotus
Label: LOTUS
Genre: Mature Woman Housewife Busty Ass Fetish Creampie Sample Video
Product number: h_047wa399
Average rating: Write a review
A married woman who came by housework is a mature woman of strike! Brachira and muggy ass showing arrogant as if inviting are unbearable! If you insert the raw ボ ッ ボ ッ ボ ッ ボ ッ ボ ッ ボ ッ ボ ッ 熟練 熟練 熟練 熟練 さ せ く れ る く れ る く れ る く れ る く れ る く れ る く れ る く れ る. Tickling the motherhood, with desires, taking advantage of weaknesses, and marrying a mature wife by all means. Devoted beauty mature wife is different in mind and ma ○ co-capsibility!