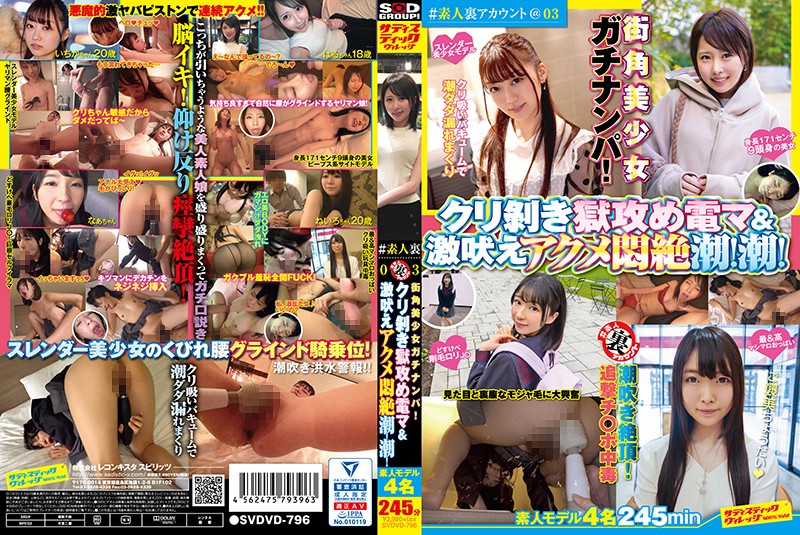 Information
HD [SVDVD-796] Street Corner Beautiful Girl Gachinampa! Cry-peeling prison attack electric massagema - raging acme agony tide! Tide!
Type: DVD
Release Date: 2020/05/21
Duration: 245 minutes
Cast: ----
Director: Tweet Giraud
Series: #素人裏
Manufacturer: Sadistic Village
Label: #素人裏 (Sadistic Village)
Genre: Mini School Uniform Nampa Amateur More Than 4 Hours
Part Number: 1svdvd796
Average rating: See reviews
Absolute Climax! The most crazy vacuum shiver rotor is caught, and the curi of the model class beautiful girl who picked up is vacuum sucking! Beautiful girls to shrimp warp second s ie to the pleasure of the first experience! Here, the girls who turned on the erotic switch are further narcotics dobadova in the brain in the tail piston! It feels good with emo sex! Screaming! Full! Convulsions! Real Gachi SEX of brain iki roll!