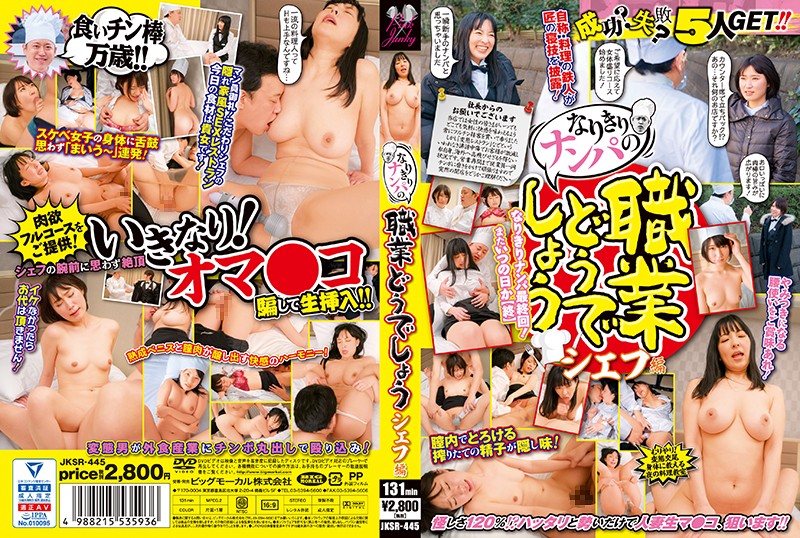 Information
SD [JKSR-445] How about the occupation of dress-up chef hen?
Type: DVD
Release Date: 2020/05/23
Duration: 131 minutes
Cast: ----
Director: obockey
Series: What about the occupation of the dress-up pick-up?
Manufacturer: Big Morcal
Label: Pink Junkie
Genre: Married Woman/Housewife Nampa Sample Videos
Part Number: 57jksr445
Average rating: See reviews
Married Woman Ya Thoroughly! ! I'm not afraid of anything for Ma○ko, trying to be laughed at or chased by a security guard! 100 aspects of eros, sonoda's last transformation!! This series that caused laughter and eros is finally the final time! The last target is a French chef!! While wearing a hat [suddenly Su ● ki] does not become [Suddenly Oma ● Co] will be successful!? Sonoda-san, thank you for naming your body!