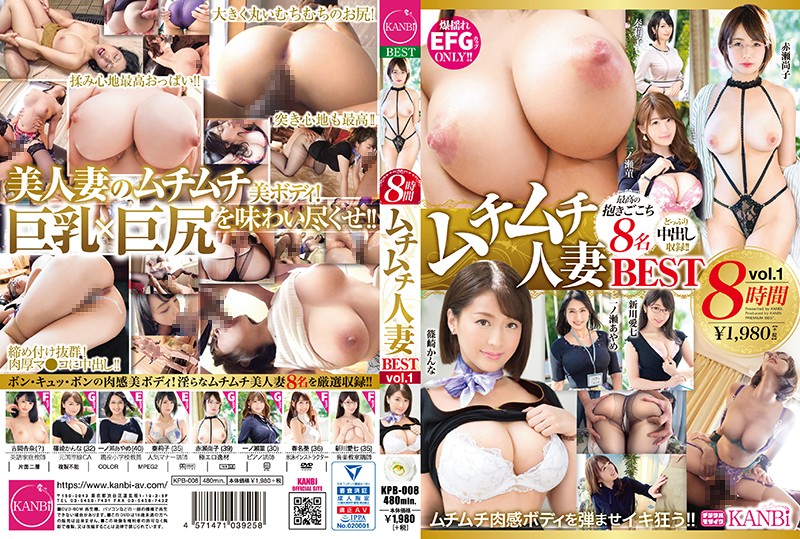 Information
HD [KPB-008] KANBi Muchimuchi Married Woman BEST 8 Hours Vol.01 Bon Kyu Bon's Fleshy Body! Carefully selected recording of lewd muchimuchi beautiful wife eight people! !
Type: DVD
Release Date: July 31, 2020
Duration: 480 minutes
Cast: ----
Director: ----
Series: ----
Maker: Prestige
Label: KANBi
Genre: Mature Married Woman, Housewife Big Tits Cum Shot Best Compilation 4 Hours Or More Work Sample Video
Reference: 118kpb008
Average Rating: View reviews
Absolute beauty lady manufacturer [KANBi] from carefully selected recording of the thick sex of muchimuchi beautiful wife who made av debut! "Shinozaki Kanna", "Ichinose Kaoru", "Naoko Akase", "Ashichi Shinkawa", "Ichinose Ayame", "Satoko Hata", "Haruna Haruna", "Anna Yoshioka" is alive to play the best fleshy body embraced! Of All E Cups Or More Of Busty Wives, 480 Minutes You Can Taste Dosukebe Rich Sex! !