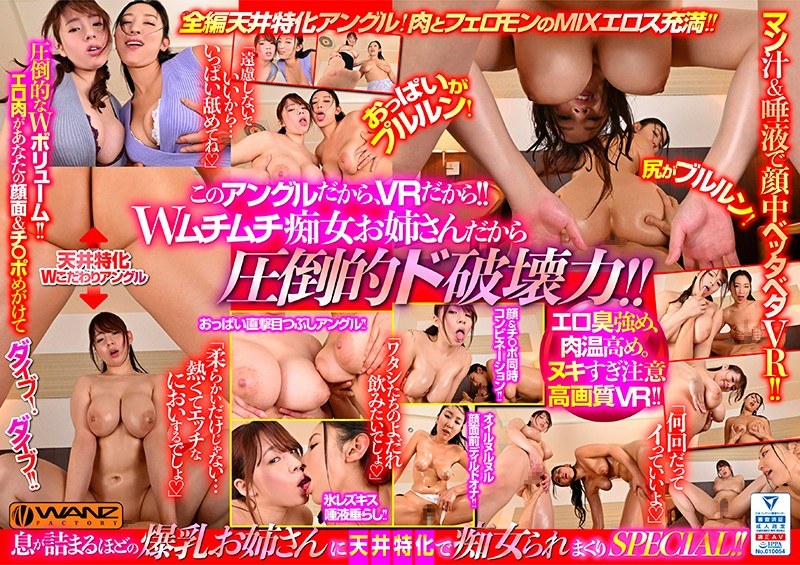 Information
Full HD [WAVR-121] [VR] Big Elder sister enough to be stammered is slutly rolled up specialization in the ceiling specialization SPECIAL !!
Release Date: September 8, 2020
Release Date: September 8, 2020
Time: 76 minutes (HQ version: 76 minutes)
Cast: Yuri Honma Natsuko Mishima
Director: ----
Series: ----
Maker: One's Factory
Label: WANZ VR
Content Type: 3D
Genre: High Quality VR VR Exclusive Distribution Rezkis Harlem 3P/4P Big Tits Kiss Kiss Kiss
Part number: wavr00121
Average Rating: Reviews
Busty Sister, Mayuri Hon & Natsuko Mishima's Overwhelming Body Continues to Spread In Front Of 180 Degrees De Powerful W Ceiling Specialization Angle VR! ! H&J Cup, of course, butt, Ma-ko, and face are also good everyone, overwhelming destructive power of double return! Ice Reskis Saliva Drooping, Direct Eye Crushing Angle, Oil Null Face Front Dildoona... A lot of powerful angles are also included! The meat, the juice, and the pheromons make me feel like I'm stifled... Only in VR, pleasure experience that can be tasted only in the ceiling specialized angle! !
Note: The contents of the recording may vary depending on the delivery method.