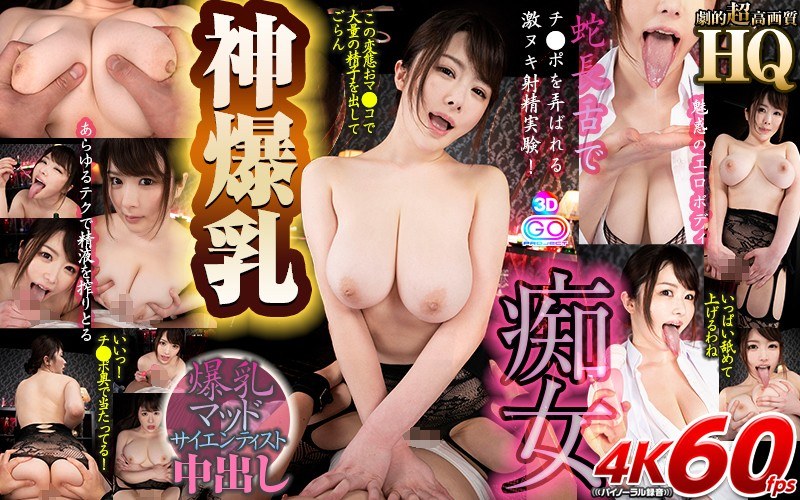 Information
Full HD [GOPJ-419] [VR] HQ Dramatic Ultra High Quality God A Fierce Nuki Ejaculation Experiment That Is Chi-Po With A Long Tongue!
Release Date: September 8, 2020
Release Date: September 8, 2020
Recording time: 83 minutes (HQ version: 83 minutes)
Cast: ----
Director: ----
Series: ----
Maker: Bui Wan VR
Label: GO PROJECT
Content Type: 3D
Genre: VR Exclusive High Quality VR FANZA Distribution Limited Exclusive Distribution Big Tits Pies Blowjo
Part number: h_1127gopj00419
Average Rating: Reviews
[VR] HQ dramatic ultra-high image quality, where is this...? An older sister in a white coat is trying to do it to me by saying erotic things single-mindedly in front of me. "The appearance of sperm coming out of the bule-bure is beautiful, isn't it?" I wonder if I'll let you have a drink and do some research." I was accused of handicoki and toy and had several strong ejaculations, but it's not over yet. "But not yet..." I haven't seen you in the middle of a co. Ufufu... w Don't stop ww" this is... I'm going to squeeze it until my sperm is suqkalakan... Oh, my God. This product is limited to FANZA distribution.
Note: The contents of the recording may vary depending on the delivery method.
Featured
Such as the latest work and sale products, full of deals information [Bui Wan VR / TEPPAN / etc] is here!