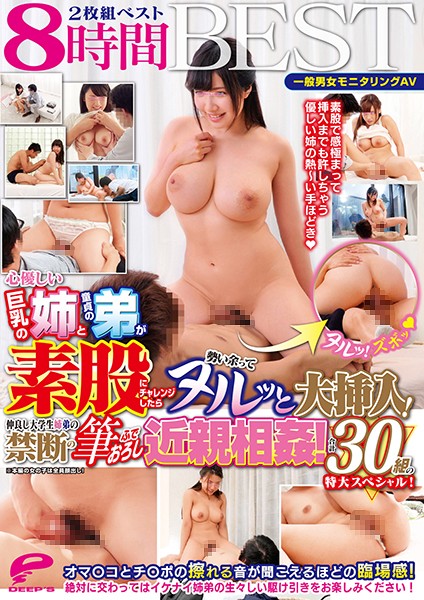 Information
HD [DVDMS-591] General Men's And Women Monitoring AV Heart-Friendly Big Sister And Virgin's Brother Is A Big Insertion With Too Much Momentum If You Challenge The Crotch! Two-piece set 8 hours best good friend college student brother and sister's forbidden brush grated incest! A total of 30 extra-large specials!
Release Date: October 19, 2020
Recording time: 480 mins
Cast: ----
Director: ----
Series: General Men's and Women's Monitoring AV
Maker: Deeps
Label: DEEP'S
Genre: College Girl Big Tits Incest Amateur Pies 4 Hours Or More Work Sample Videos
Reference: dvdms591so
Average Rating: Reviews
The younger sister of the heart-friendly big and the younger brother of the × still a big insert null and large with too much power! Finally forbidden brother and sister brush grated incest series is two pairs 8 hours, came back to become an extra large best edition of a total of 30 pairs! The raw bargaining of two people who unfold in a closed room where the sound that Oma-ko and Chi-po rubs echoes is a must-see! The younger brother of the virgin who was able to shoot because it is a general × monitoring AV releases a big sister's Ikenai moment! What is the H ending of the brother and sister who have burned up in the crotch! ? Permanently preserved version!