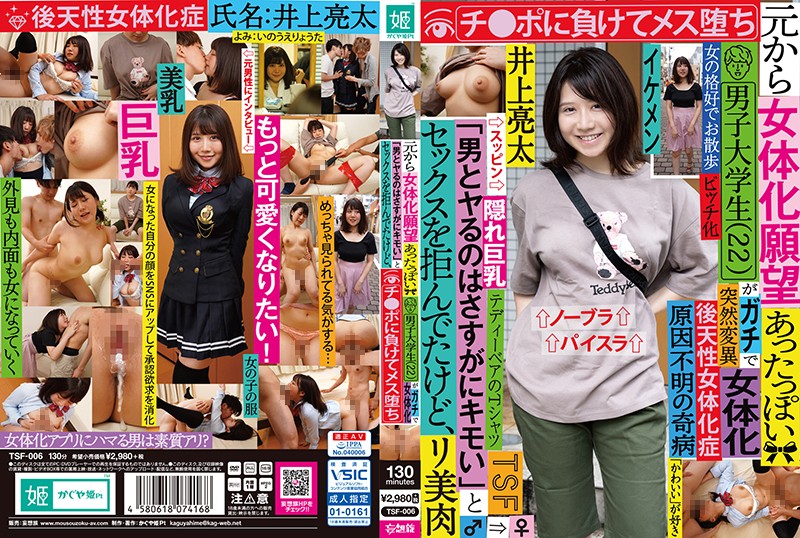 Information
Full HD [TSF-006] A male college student (22) who seems to have had a desire to become a woman from the original had refused sex with a woman in Gachi "It is indeed kimo to do with a man", but she lost to Chi-Po and fell into a female.
Release Date: October 19, 2020
Recording time: 130 mins
Cast: Ryota Inoue
Director: Female Ididosis Investigator B
Series: ----
Maker: Princess Kaguya Pt/ Delusion
Label: Onyosis Report
Genre: Sex Change/ Female Adult Female College Student Big Tits Single Work Pies 3P-4P Sample Video Delusion Family
Reference: tsf006
Average Rating: Reviews
We interviewed a former man who is believed to have developed female ididosis in order to approach the mystery of a strange disease that changes into a woman's body. Since he was a man, if you make your face a woman with the function of the smartphone app, you can get a good up to SNS, or meet the approval desire by being said to be "prettier than a woman", a male college student of Yabame from the original. In a word, there is a female fallen nature. I was saying, "I'm going to have sex with a guy, or I'm going to have sex with a guy, but I'm really...