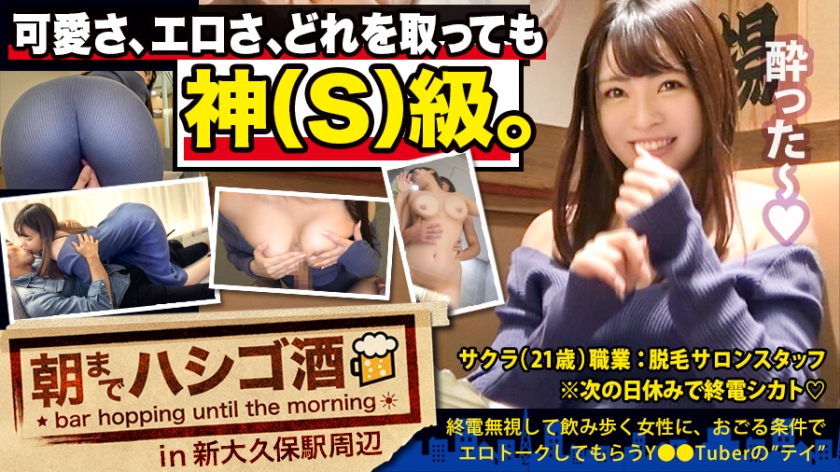 Information
HD [300MIUM-539] [Woman 1st place you want to sefre] × [anyway cute caress of the mass + de M character] × [from beginning to end convulsions Vikubiku whole body clitoris] × [plenty of meat feeling soft skin beauty big + Pripuri soft Hari sensitive peach ass].
Cast: Sakura 21-year-old hair removal salon staff
Manufacturer: Prestige Premium (PRESTIGE PREMIUM)
Recording time: 105min
Reference: 300MIUM-539
Release Date: December 13, 2019
Product Release Date: DVD Not Available
Series: Ladder Liquor until morning
Label: prestigepremium
Genre: Exclusive Distribution Distribution Exclusive Amateur Drunk Slender Beautiful Tits Squirting Planning Nampa
Censored
Chinese Subtitles
[Theme] This project is a plan to go to the tavern at the end of the last train, to hear the trouble and human pattern of the girl by talking to the girl who is still drinking, and finally aiming to take away. Today's drinker Sakura-chan ⇒ (1) This time we will start planning in Shin-Okubo. I called out to two beautiful women who were sitting in the second seat and started drinking ushigo until morning! (2) Esthetician is a certain start! It seems to be treating Nanani gently from usual w in the story talk of the experience of the crotch hair loss of the man♪ and it seems to be gentle of The Nami in private other than work. (3) Go to the next shop in Norinori. I heard the secret story of the experience that I achieved by slashing 100 people at the age of 21. To talk like a sperm sommelier!? (4) Sperm seems to be always blowjoy everywhere by asserting that it is good for beauty. I was told naked, such as good or bad sperm, such as sweet or bitter or muddy feeling or smooth feeling w (5) 100 people cut achieved and to verify the sperm-love daughter hotel in order to verify! ! (6) It is indeed Guiguy slut! When the slender body is twisted, Asoko opens the crotch with a smile after finishing ♪ deep carefully. Move your hips non-stop! ★ the result of drinking ⇒ the esthetician is likely to be a if you touch a man's Nana from the usual.