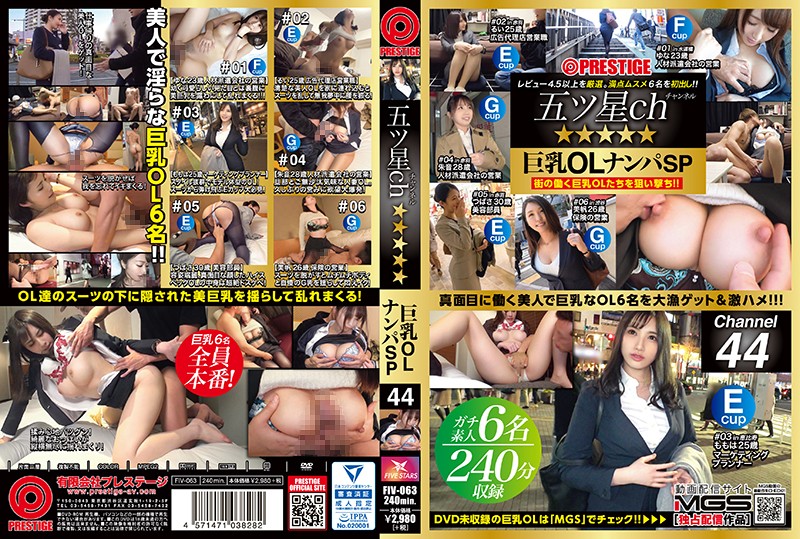 Information
HD [FIV-063] ★★★★★ Five Stars ch Big OL Nampa SP Ch.44 Swaying And Disturbing The Beautiful Big Hidden Under The Suits Of OL Us!
Release Date: May 1, 2020
Recording time: 240 mins
Cast: ----
Director: ----
Series: Five Stars Ch
Maker: Prestige
Label: Five Stars
Genre: Big Tits Amateur Pazzli Works More Than 4 Hours Sample Videos
Reference: 118fiv063
Average Rating: Reviews
Censored
Chinese Subtitles
The pick-up master of Hyakusen Renma hunts up the best busty OL in the end of work and business! When the beautiful big which became exposed by taking off the suit and the uniform are licked, and the nipple is licked violently, a large amount of love liquid overflows from Ma?! Insert the hard chi-co there, and give a fierce piston, it will reach the top by shaking the whole body while sounding an indecent voice! High-spec OL6 people attractive big chest and a proper face with firmness, 240 minutes contained the appearance of disturbing to explode the accumulated sexual desire!