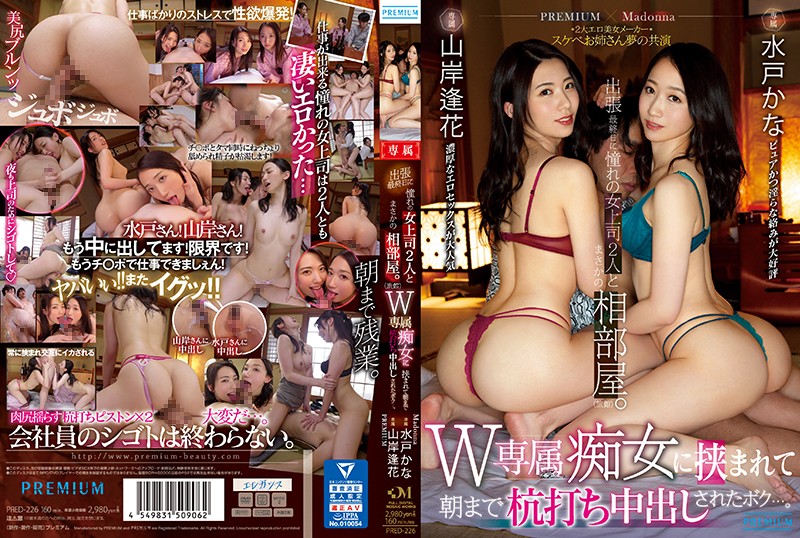 Information
HD [PRED-226] On the last day of my business trip, I had a meeting room with two of my longing female bosses. (Ryokan) W I was sandwiched between the exclusive and was piled out until the morning....
Release Date: April 7, 2020
Time: 160 mins
Performer: Yamagishi Kaoru Mito
Director: Taro Sapporo
Series: ----
Maker: Premium
Label: Elegance
Genre: Sister Ass Fetish Cowgirl Pies Digimo Sample Video Female Boss
Reference: pred226
Average Rating: Reviews
Censored
Chinese Subtitles
[W exclusive co-star] Madonna×PREMIUM Collaboration! Two Large Erotic Beauty Maker Exclusive! I want to see the indecent waist swing of two lewd sisters! No, I want to show you! He responded to such a passionate offer from the production staff! Mito Kanachan and rich erotic sex that gap to show pure and indecent entanglement becomes a habit is unbearable Yamagishi Ashibana-chan! Such two people become a female boss and it is a meeting room! W Mijiri Shakes And Power Hara Pies Many Times! Osigot at night that lasts until morning.