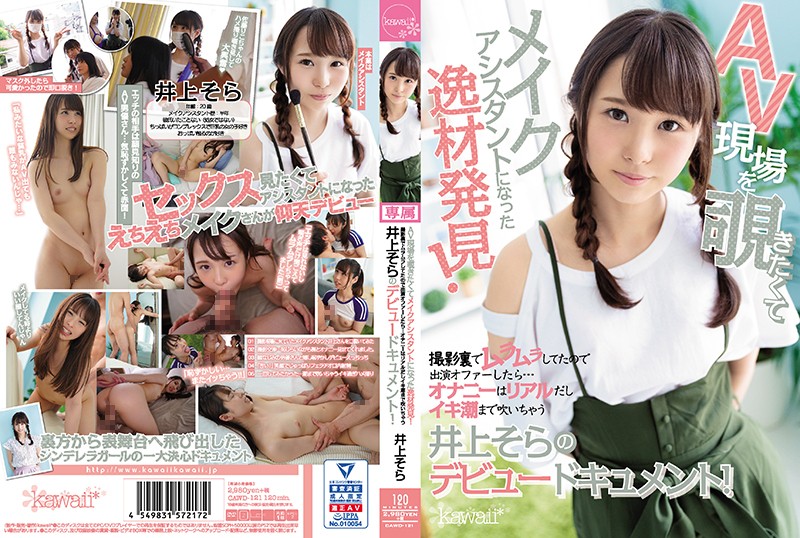 Information
Full HD [CAWD-121] I found a gem that became a makeup assistant to want to peek at the AV site! Because I was uneven in the back of the shooting, I made an appearance offer... Onani - Debut document of Sora Inoue who is real and blows up to Iki tide!
Release Date: September 25, 2020
Recording time: 120 mins
Cast: Sora Inoue
Director: K
Series: Kawaii Newcomer Debu & Rarr;
Maker: Kawaii
Label: kawaii
Genre: Poor Milk, Fine Milk Slender Single Work KissIng Kiss Blowjor Debut Work Sample Video
Reference: cawd121
Average Rating: Reviews
Censored
Chinese Subtitles
This is the original darkness of the lighthouse! Mr. Inoue, who had been seeing each other many times in the field as a makeup assistant, is 20 years old. If you take off your mask, it's cute. If you thought you could see the etch, Make-san couldn't see it in a separate room waiting, so she could only hear her voice, so she was even more uneven! It's a lewd one. Moreover, it is very excited to touch the of the actress!? I don't know if I can talk to you. So when I negotiated an appearance, I said, "Is it okay to be a little? I'm going to KUNKUN already! !