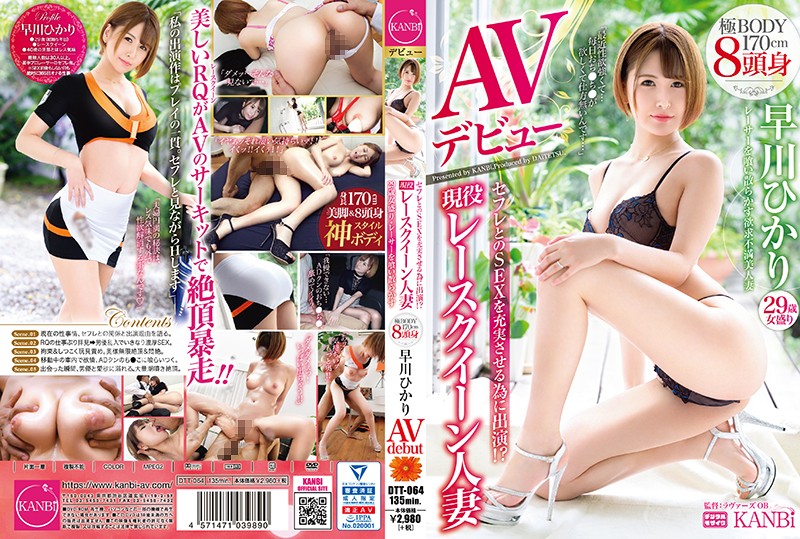 Information
HD [DTT-064] Appeared in order to enhance the SEX with Sefre! ? Active Race Queen Married Woman Hikari Hayakawa 29-year-old AV Debut Beautiful RQ Is Top Runaway In The Circuit Of AV! !
Release Date: September 11, 2020
Time: 135 mins
Cast: Hikari Hayakawa
Director: Lovers OB
Series: ----
Maker: Prestige
Label: KANBi
Genre: Mature Married Woman / Housewife Single Work Cosplay Squirting Debut Work Sample Video
Reference: 118dtt064
Average Rating: Reviews
Censored
Chinese Subtitles
Active race queen Hikari Hayakawa is 29 years old. Although she is a married woman, she monopolizes a man's gaze in a sleay costume. It is said that the reason for the AV debut is "to enhance sex with Sefre". In order to enjoy the best body of the eight bodies of the wife who is a race queen, prepare a steel photographer. I was asked to change into a costume with a lot of intense exposure, and when I turned to the camera, I decided to pose with a little shy appearance. By the instruction of the cameraman who is skillful in words, she shows off a pose that emphasizes the hips and shows off the bust. When the actor is put in the place where the wife's mood comes on, it smiles with a happy smile though it is embarrassed. When a thick kiss is exchanged, it changes to a lewd expression as soon as the switch is turned on. When she gently caresses her slender limbs, she raises her voice while her hips are tingled. Please enjoy the intense sex of the race queen beautiful wife who decided to make an AV debut to become The Okaz of Sefre.