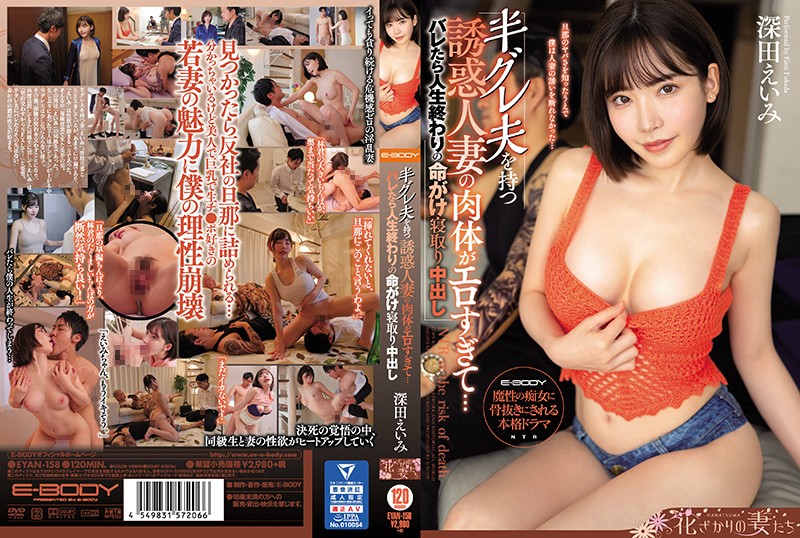 Information
HD [EYAN-158] The body of a seduced married woman with a half-gre husband is too erotic... If I find out, I'll take my life to the end of my life and go to bed.
Release Date: September 13, 2020
Recording time: 120 mins
Cast: Eemi Fukada
Director: Meatson
Series: ----
Maker: E-BODY
Label: The Wives of Hanazaka
Genre: Slut Married Woman/ Housewife Single Work Sleeping, Taken Down, NTR Pies Sample Video Mature Woman, Married Woman Campaign
Reference: eyan158
Average Rating: Reviews
Censored
Chinese Subtitles
I'm in the insurance business of the home visit. When I opened the front door, it was my classmate's ''Emi'' that was there. She is the most beautiful woman in the school and was married now, but her partner is a real half-gre! In addition, she who is frustrated with SEX with her husband makes a more mature body than at that time and tempts me. It ends when it is found, but I cannot put up with the obscene breather who starved to her man, pure white big at last, and sucking her whole body, raw. I put a lot of sperm in my vagina.