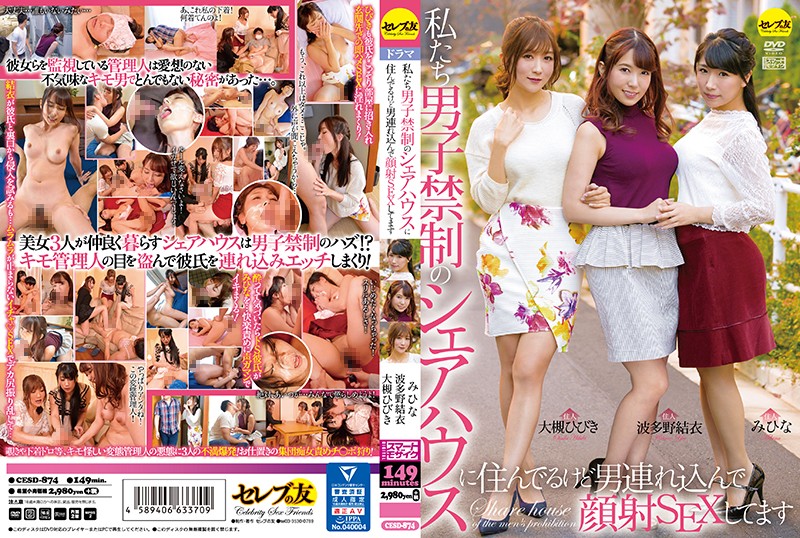 Information
HD [CESD-874] I live in a share house of our men's prohibition, but I bring a man and am doing facial sex.
Release Date: March 13, 2020
Time: 149 mins
Cast: Minami hina (Azumi Hina, Nagai Minamina) Hatano Yui Okuma Hibiki
Director: ----
Series: ----
Maker: Celebrity Friends
Label: Celebrity Friends
Genre: Mature Slut Big Ass Nasty, Hard System Facial Shooting Sample Video
Reference: cesd874
Average Rating: Reviews
Censored
Chinese Subtitles
The share house where three beautiful women live is forbidden for men... It's a haz, but such a rule is a pile-up piston SEX that steals the eyes of the careman and brings in the boyfriend and upsets the deca ass! Hibiki secretly invites her boyfriend into her room and immediately her at the front door. Iku bathed in a large amount of semen of the boyfriend who had accumulated! In addition, it is hard SEX while the voice Gaman with the de S boyfriend! To tell the truth, there is a terrible secret to the good management person who is monitoring them like that. The group blame of three people is a must-see!