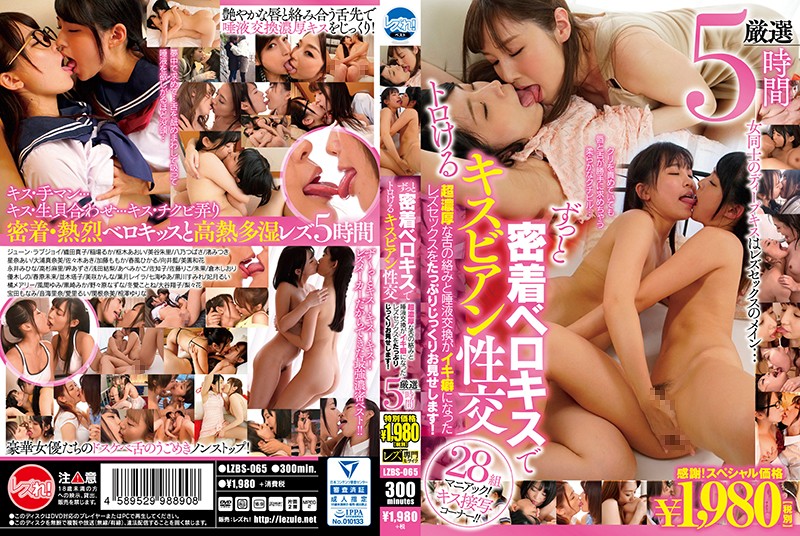 Information
HD [LZBS-065] Kisbian Intercourse That Can Be Toro With Much Adhesion Velakis Carefully Selected 5 Hours I Will Show You Plenty Of Les Sex That Super Thick Tongue Entanglement And Saliva Exchange Has Become Iki Habit!
Release Date: November 19, 2020
Recording time: 300 mins
Cast: June Lovejoy Oda Mada Mada or Inaba Aoi Kazama Yumi Tachibana Mary Princess Rui Kurokawa Sumire Nanaumi Yua Haju Leila
Director: ----
Series: ----
Maker: Let's go!
Label: Res! Best
Genre: Other Fetish Lez Lezkis Best Collection 4 Hours Or More Work Sample Video
Reference: lzbs065
Average Rating: Reviews
In close contact with the beautiful limbs, it was recorded plenty of like immersed in SEX while resquising for 5 hours. The actress who appears is also very gorgeous in a large number of people. With glossy lips and a glaring tongue, it's like a toro... We carefully selected high-energy passionate kisses. The editing of the best unique to be able to see the do-up close-up of the lips and tongue at once, kiss lovers, fetish people will surely be satisfied. Deep Rezkiss video between women, please enjoy carefully.