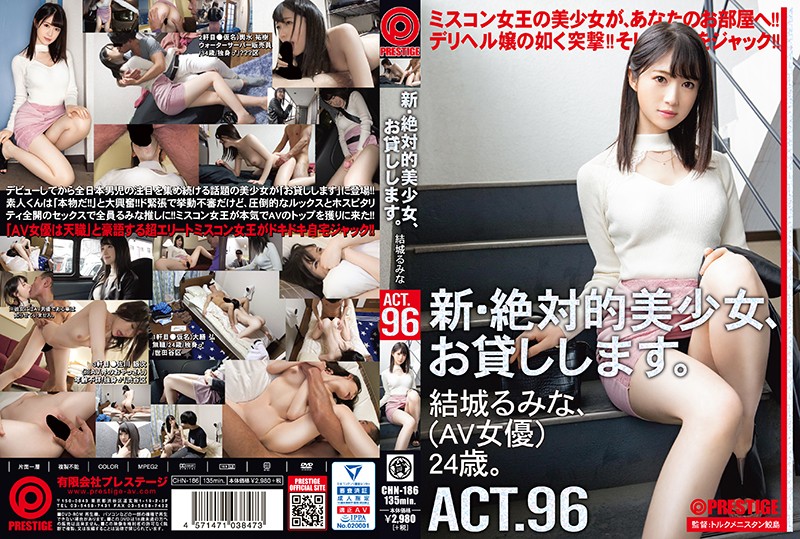 Information
HD [CHN-186] New absolute beautiful girl, I will lend you. 96 Yuki Russa (AV actress) 24 years old.
Release date: 2020/05/22
Length: 135 minutes
Cast: Yuki Lynable
Director: Samejima, Turkmenistan
Series: New absolute beautiful girl, I will lend you.
Maker: Prestige
Label: Loan
Genre: Beautiful Breasts Shaved Bread Single Work Facial Shot Deep Throat Sample Video
Reference: 118chn186
Average rating: See reviews
Censored
Chinese Subtitles
Beautiful girl [Yuki Ru-man] of the topic that continues to attract attention regardless of gender [new absolute beautiful girl, I will lend you. Appeared in]! Deliver a former famous university Miscon queen with talent to an amateur man's house! I noticed that amateur men are popular actresses the moment I meet them, and I can't hide my surprise and joy! Take away the kiss with room that you can not think of the AV third work to the amateur male opponent who says it is de M, take off your clothes and lead! Amateur men are already on the verge of firing when licking the whole body while rubbing the chico that became a bin! If you lead a full erection Chi ○ co to a beautiful shaved ma ○ co and insert it in the cowgirl position, you will seek pleasure by using your hips violently while overlapping rich kisses! A rampage on the stage of AV that Queen Miscon who was longed for by many girls is a 'heavenly job'!