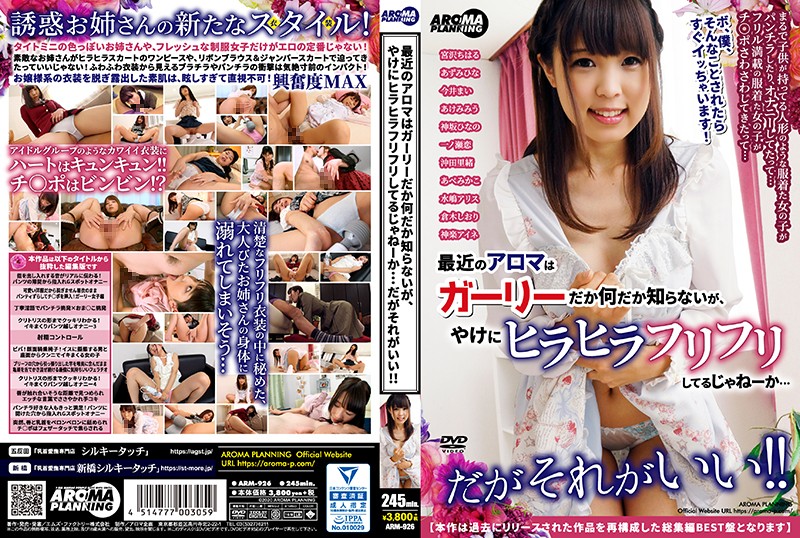 Information
Full HD [ARM-926] I don't know if the recent aroma is girly or something, but I'm very fluttery ... But that's good!!
Release date: 2020/11/25
Length: 245 minutes
Cast: Miyazawa Chihara Mi hina (Azumi Hina, Nagai Mi hina) Imai Mai Akumi Miu Kuraki Shiko Mizushima Alice Abemhiko Okita Satoo Ichinose Koi Kamisaka Hina ▼Show all
Director: ----
Series: ----
Maker: Aroma Planning
Label: AROMA
Genre: Slut Panchira Wearing Erotic Masturbation Best Recap More Than 4 Hours Work Sample Video
Reference: arm926so
Average rating: See reviews
[This work will be a recap BEST board that reconstructed the work that has been rilised in the past] Tight mini sexy older sister and fresh uniform girls are not the only erotic staples! A wonderful elder sister approaches with a dress of the hirahira skirt and a ribbon blouse and jumper skirt. The impact of bracillas and panchiras visible from fluffy costumes has an impact on the verge of fainting! The bare skin exposed taking off the costume of the young lady system is too dazzling to look straight! Excitement MAX!