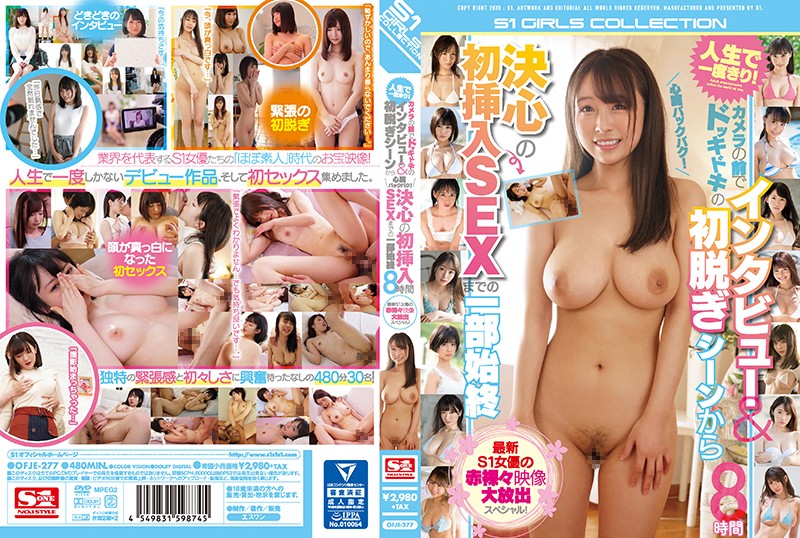 Information
Full HD [OFJE-277] One time in your life! Dokkidoki's interview in front of the camera & heart back tap from the first take off scene! All 8 hours until the first insertion SEX of the decision Red naked video large release special of the latest S1 actress!
Release date: 2020/11/19
Length: 480 minutes
Cast: Hina nana not Yoshitaka Nene Kasano Yura Rinne Or Shinhaku Mao Hinata Marin Shiraba Riko Kotoi Ahori Shinna Arin Kirarin ▼ Show all
Director: ----
Series: S1 GIRLS COLLECTION
Maker: Eswan Number One Style
Label: S1 NO.1 STYLE
Genre: Beautiful Girl Big Tits Blowjob Best Recap Debut Work More Than 4 Hours Work Sample Video
Reference: ofje277
Average rating: See reviews
It is the appearance of the best that recorded the tension and the beginning of the "almost amateur" era seen because it is a debut work only once in life! The first interview of the pounding that Eswan actresses went with various thoughts → recording the → until the first insertion of the first take off! 30 S1 actresses who are very active, such as Yura Kanno, Miu Sakamichi, Anda Amano, become "actresses" from "women" Super rare treasure video!