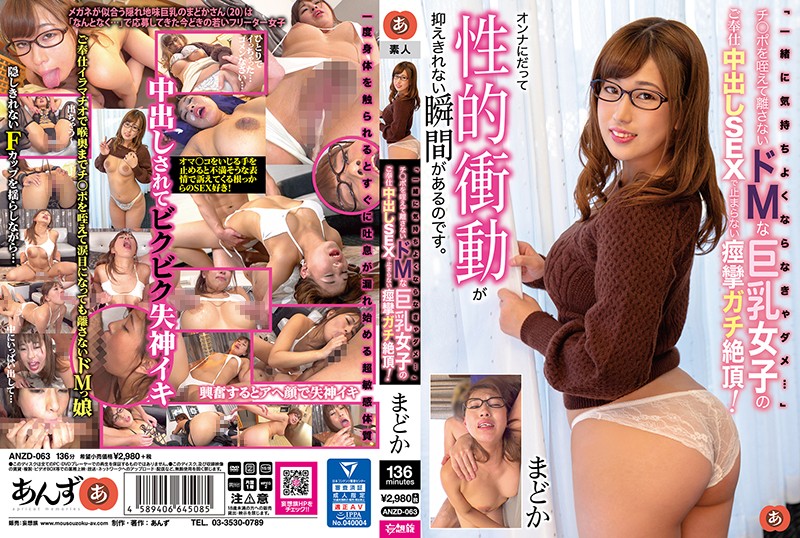 Information
Full HD [ANZD-063] "You have to feel comfortable together..." Convulsions Gachi climax that does not stop at the service cumpie SEX of a de M busty girl who sucks chipo and does not let go!
Release date: 2021/02/25
Length: 136 mins
Cast: ----
Director: ----
Series: ----
Maker: Apricot/Delusion
Label: Apricot
Genre: Busty Thyme Amateur Body Shot Facial Shot Sample Video Delusion Family
Reference: anzd063
Average rating: See reviews
Madoka,20, who has hidden sober big that looks good on glasses, is a young freeter girl of today who has applied with somehow.... But once the body is touched, the sigh begins to leak in a super sensitive constitution ... I like SEX from the root that appeals with a dissatisfied expression when I stop the hand to play with Oma ○ co! It is a must-see appearance that a de M daughter who does not let go even if she sucks a chipo to the back of the throat with a service deep throat and does not let go while shaking the F cup that can not be hidden is creamped and loses her mind ...!