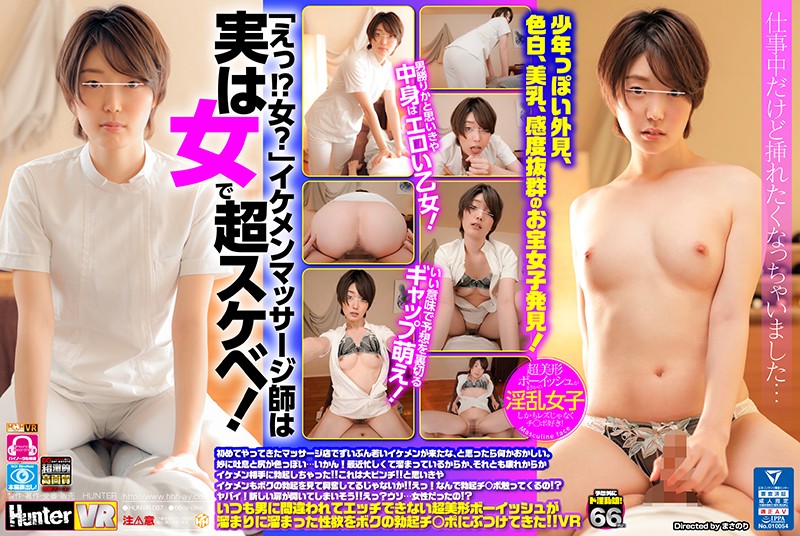 Information
Full HD [HUNVR-087] 【VR】 "Eh!? woman? Handsome masseuse is actually a woman and super lewd! Something is wrong when I think that a fairly young handsome man came at the massage shop which came for the first time. Strangely sexy breath and buttocks ... No, no, no, no Is it because I've been busy lately and accumulated, or because I'm tired, I'm erecting against a handsome partner ...
Published: 2021/03/04
Product release date: 2021/03/04
Length: 66 mins
Cast: ----
Director: Masari
Series: Erotic Massage VR
Maker: Hunter
Label: HHH-VR (HHH Group)
Content Type: 3D
Genre: Uniform Massage / Reflation Exclusive Delivery High Quality VR VR Exclusive Nympho / Hard System Cowgirl Slender
Reference: hunvr00087
Average rating: See reviews
I was at my first massage shop (you're a pretty good-looking masseuse), and something's wrong, right? What? This sense of incongruity. Isn't this handsome guy strangely glossy? brackish! It seems to erect to this handsome partner as it is. Isn't that ass strangely pretched towards me? It's already the limit! I got a complete erection ... Shock confession from a handsome man who has seen "I am a woman"! Isn't the inside of the treatment clothes a boyish beauty with slender body with smooth tits! It was good! I got an erection because I'm a woman! ! I'm always wrong with a man, and I haven't him anymore! Oh yes, then I'll be a partner! ! It seems to be quite unsatisvered, straddling chi ○ po, and the waist does not stop even if it is good! In addition, the feeling of being a little shy is super cute! Alcause it is super boyish, the contents are super girls and whitening milk, and there is no doubt that there is a melodic gap with outstanding sensitivity! Libido explosion boyish beauty is disturbed!