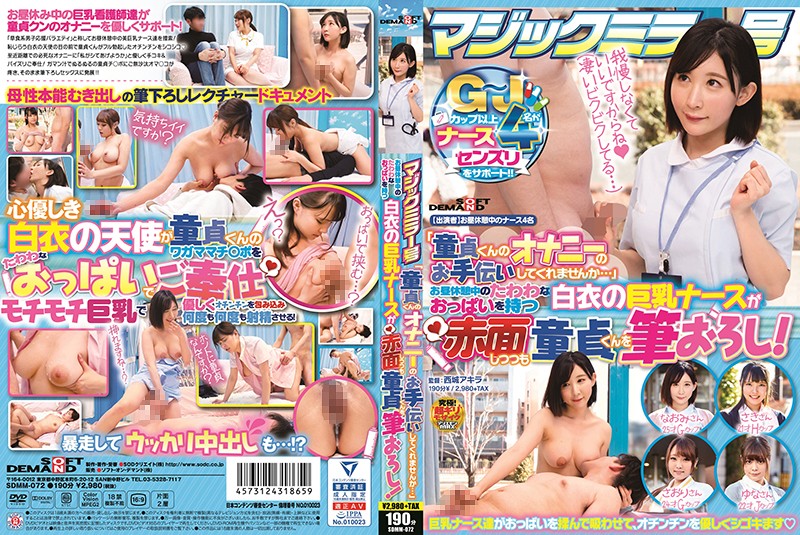 Information
SD [SDMM-072] Magic Mirror Issue Will You Help Me With Virgin-kun's Masturbation... Busty nurse in a lab coat with tawawana during lunch break blushes while brushing down virgin!
Release date: 2020/09/10
Length: 190 minutes
Cast: ----
Director: Akira Saijo
Series: Virgin Mirror
Maker: SOD Create
Label: Magic Mirror
Genre: Nurse Nurse Nurse Big Tits Cowgirl Inside Out Sample Video New Life Support 40% Off Sale
Reference: 1sdmm072
Average rating: See reviews
Censored
Chinese Subtitles
I ask nurses with Tawawa more than G cup to help virgin Kun's masturbation and senzuri in front of me! Gently take a chipo that became null with patience juice and press it against the raised so that you can see it from the top of the clothes! In front of the virgin Kun who is on the verge of outburst, "I'm good for the first time", I held out my ma ○ ko myself and brushed down! ?