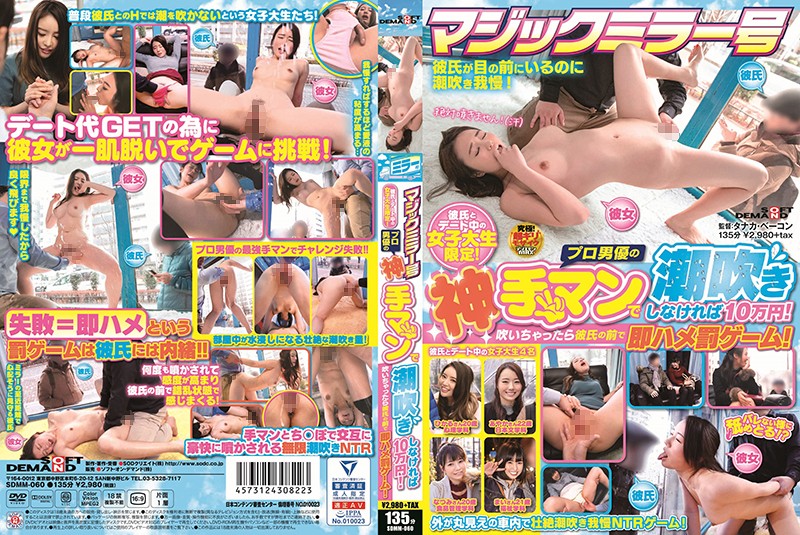 Information
SD [SDMM-060] Magic Mirror Female College Student Limited On A Date With Her Boyfriend! 100,000 yen if you do not squirt with a professional actor's shinto man! If you blow, immediately saddle punishment game in front of your boyfriend!
Release date: 2020/04/23
Length: 135 minutes
Cast: ----
Director: Tanaka Bacon
Series: Magic Mirror Series
Maker: SOD Create
Label: Magic Mirror
Genre: Female College Student Nampa Amateur Cuckold / Cuckold / NTR Squirting Sample Video New Life Support 40% Off Sale
Reference: 1sdmm060
Average rating: See reviews
Censored
Chinese Subtitles
Looking for a female college student who is dating a boyfriend and daring to pick up! Ask to participate in a web-based program and take you to the Magic Mirror. If a professional actor can put up with a professional actor who usually does not blow the tide with H with her boyfriend, challenge the game of 100,000 GET! If you fail, the punishment game called Hame immediately starts with a boyfriend who waits outside! Amazing God hand man!