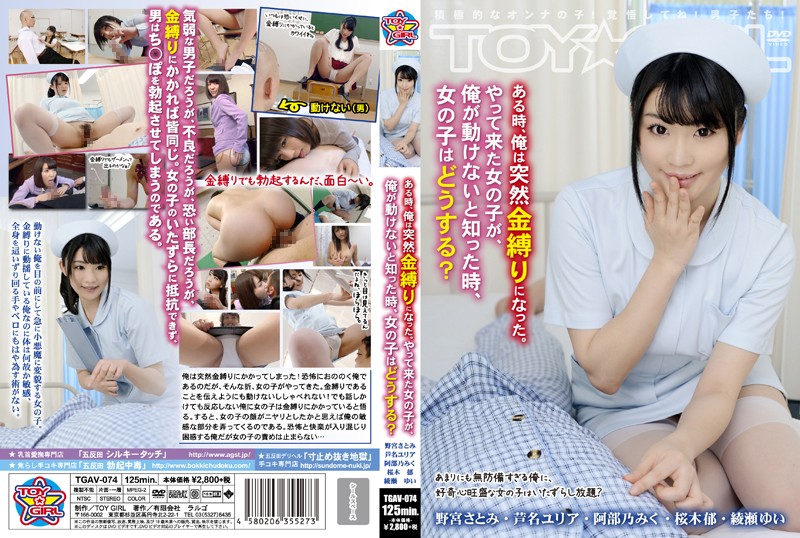 Information
432P [TGAV-074] At one point, I was suddenly tied up. What do girls do when they know I can't move?
Release date: 2014/07/01
Length: 125 minutes
Cast: NOMIYA Satomi Abe Nomil Ashina Yuria Sakuragi Iku Ayase Yui
Director: ----
Series: ----
Maker: Prestige
Label: TOY GIRL
Genre: Nurse Nurse Slut Hand-koki Sample Video
Reference: 118tgav074
Average rating: See reviews
I was suddenly tied up! The girl came at such a time though it was me who was in fear. I can't move and I can't talk to tell you that I'm money bound! But when I talk to her, she realizes that the girl is on the money bond. Then, if it thinks that girl's face is grinning down, my sensitive part is groped. I'm puzzled by the mixture of fear and pleasure, but the girl's blame doesn't stop.