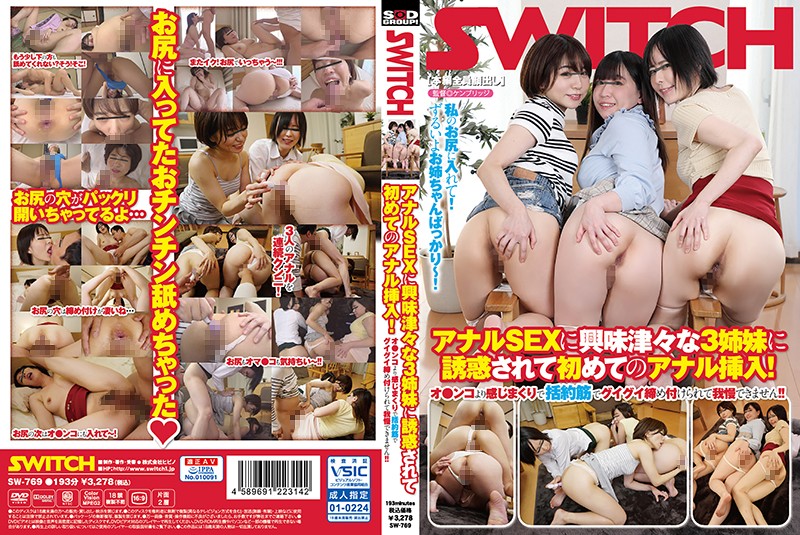 Information
Full HD [SW-769] insertion for the first time seduced by three sisters who are curious about SEX! I can not stand being tightened with sphin-sphium with a feeling rolled up from O ● Enko! !
Release date: 2021/04/08
Length: 193 mins
Cast: ----
Director: Cambridge
Series: ----
Maker: SWITCH
Label: SWITCH (SWITCH)
Genre: Anal Sex Sample Video New Life Support 40% Off Sale
Reference: 1sw769
Average rating: See reviews
Yuzuki noticed that she felt good when she washed her buttocks in the bath. It feels better than I imagined if I ask my boyfriend to lick the hole in my buttocks immediately. Then I want you to put it in my ass, and if I have you put chinchin in the trial, I've got a little bit of iki ・ My sister who has peeped into such Yuzuki also wants SEX and asks her boyfriend...