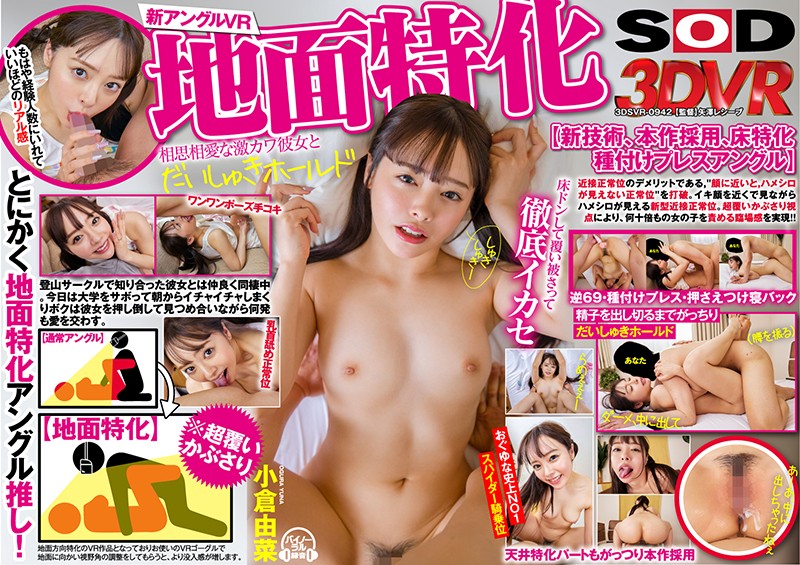 Information
Full HD [3DSVR-942] 【VR】New Angle! Ground Specialization VR Yuna Ogura "Shuki Shuki~" Ai ai Ai Ai Fierce Kawa She And Large Shuki Hold Inside Out
Published: 2021/03/11
Product release date: 2021/03/11
Length: 97 mins
Cast: Yuna Ogura
Director: Yazawa Recive
Series: Ground Specific VR
Maker: SOD Create
Label: SODVR
Content Type: 3D
Genre: VR Exclusive Beautiful Breasts Kiss Kiss Beautiful Girl Couple Out Single Work High Quality VR
Reference: 13dsvr00942
Average rating: See reviews
[This is a sense of realism that can no longer be put into the number of experienced people]
[This work has become a VR work specialized in the ground direction, and if you face the ground with your VR goggles and have the viewing angle adjusted, you will feel more immersive. 】
※ New technology adoption of this work Ground specialization seeding press angle; A new proximity normal position where you can see Hamesi while looking closely at Iki's face. By the super cover cover point of view, realize the sense of presence that blames dozens of times of girls! ! Now the times have come this far.
I live with her who I got to know in the climbing circle. Today, I'm going to beat the university and flirt from the morning, and I'll make love many times while pushing her down and staring at each other. During the raw piston, she begged for a inside with a shuk, shu-kyu and a large hold. "No, put it all inside..."