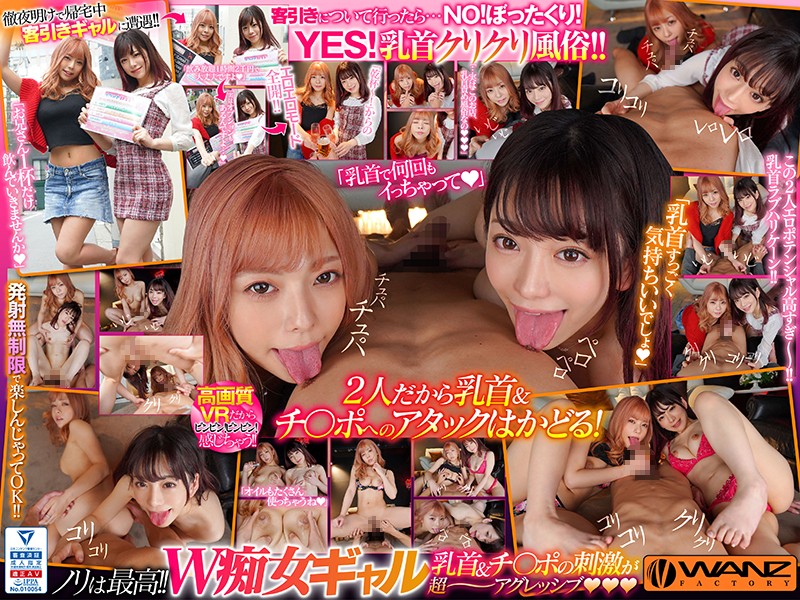 Information
Full HD [WAVR-154] 【VR】"Why don't you go for one cup of your brother...?" If you are called out to toy gals ~ Nipple blame reverse 3P customs VR! !
Published: 2021/03/08
Product release date: 2021/03/08
Length: 88 mins
Cast: Arimura Nozomi Misaki Azsa
Director: ----
Series: ----
Maker: One's Factory
Label: WANZ VR
Content Type: 3D
Genre: High Quality VR VR Exclusive Delivery Slut Hand Koki Out 3P / 4P Gal
Reference: wavr00154
Average rating: See reviews
At night when I worked all night... I was called out to two toy gals! "Why don't you go for one big brother?" Even if it is morning, I drank alcohol at the bar where I was taken by two people with high tension and erotic talk! In addition, it is ok of course to be proposed the back op of the nipple blame! Anyway, nori is good! Erotic! Stimulation to the nipple is aggressive! With an outstanding combination, it is a medium-high-body! Inside out! Nipple licking hand koki firing! Vr that the nipple blame of W gal is too pleasant in high quality! !