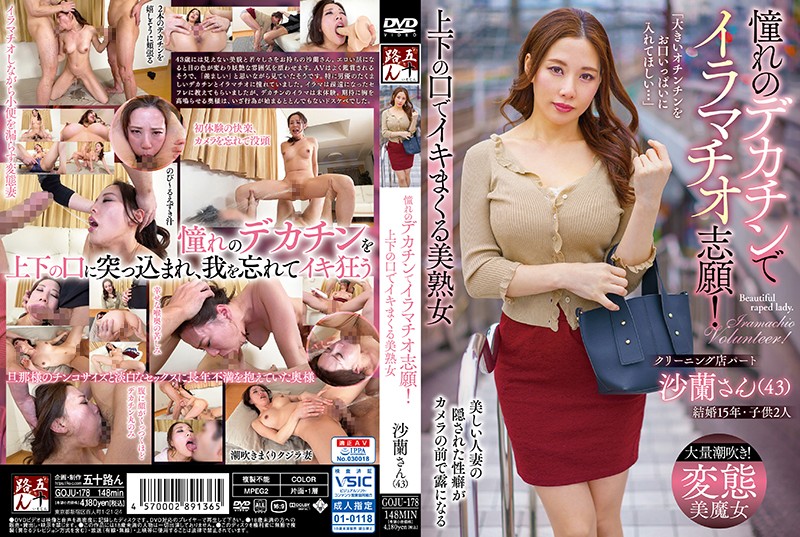 Information
HD [GOJU-178] Deep throat application with a longing decachin! Beautiful mature woman who is squiring with an upper and lower mouth
Published: 2021/05/01
Product release date: 2021/05/01
Length: 148 minutes
Cast: ----
Director: ----
Series: ----
Maker: Fifty
Label: Fifty
Genre: HI-VISION Squirting Deep Throat Amateur Married Woman / Housewife Mature Woman
Reference: h_1165goju00178
Average rating: See reviews
Saran has a beauty and youthfulness that does not look like a 43-year-old. When it comes to erotic stories, the color of the eyes changes and gives a bewitching atmosphere. Av seems to be appreciated well, and it seems that I was watching while thinking "enviable". I especially admired the actor's strong big and deep throat. Irama was taught by the estranged Saffle, but Irama of Dekachin has not been experienced. The wife who was heartened by the expectation was ridiculously lascivious when the act started.
[※ There is a case that there is a disturbance in the image and the voice, but please understand that it is not a defect of the product itself]
Live Chat Campaigning on the Married Floor!