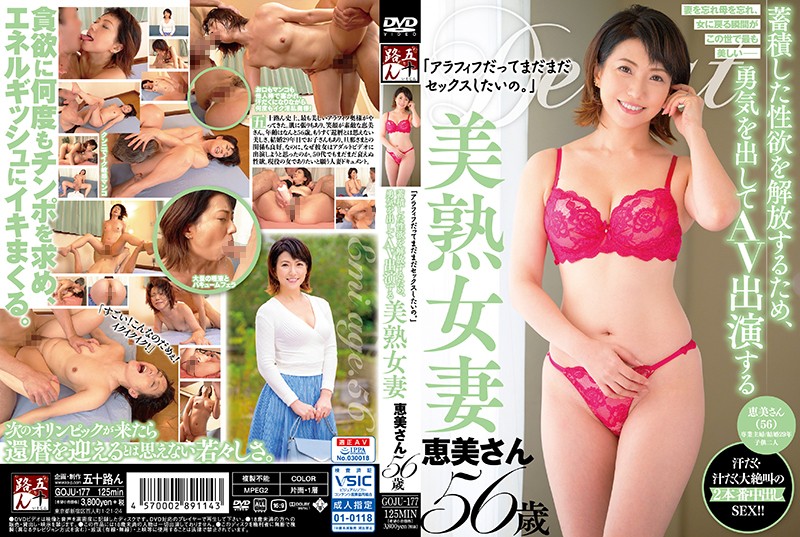 Information
HD [GOJU-177] "Arafif still wants to have sex. In order to release the accumulated libido, beautiful mature woman wife Emi who appears av with courage 56 years old
Published: 2021/02/01
Product release date: 2021/02/01
Length: 124 mins
Cast: ----
Director: ----
Series: ----
Maker: Fifty
Label: Fifty
Genre: HI-VISION Nymphomaniac Hard System 3P / 4P Amateur Married Woman / Housewife Mature Woman
Reference: h_1165goju00177
Average rating: See reviews
Censored
Chinese Subtitles
The most beautiful Arafif wife in the history of fifty came. Emi has a nice smile on her skin. He is 56 years old. Beauty that I do not think is a 60th birthday soon. I have a child in my 29th year of marriage, and my relationship with my husband is good. But why did she decide to appear in an adult video? Libido that still does not wane even in the 50's. Married woman document who wants to be an active woman.
[※ There is a case that there is a disturbance in the image and the voice, but please understand that it is not a defect of the product itself]
Live Chat Campaigning on the Married Floor!