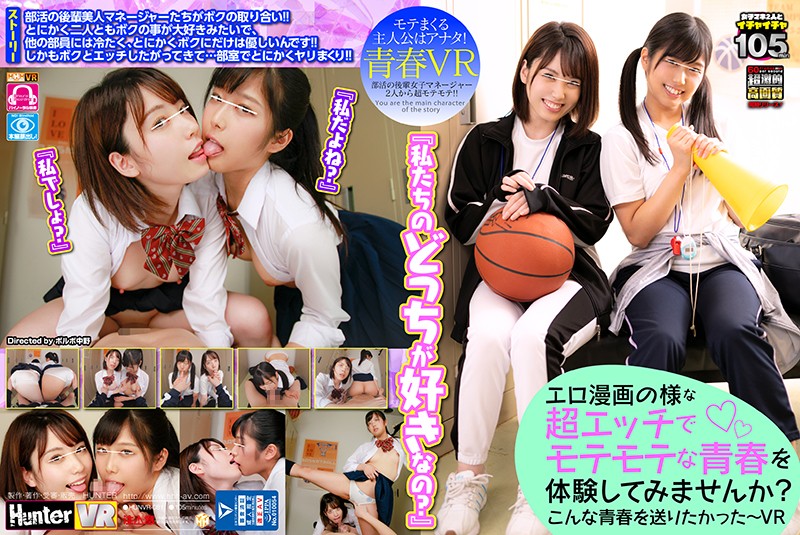 Information
Full HD [HUNVR-081] 【VR】 Why don't you experience super and mote mote youth like erotic comics? I wanted to send such youth ~ Junior beauty managers of VR club activities are my company! ! Anyway, they both seem to love me, they are cold to other members, and they are kind only to me anyway! ! On top of that...
Published: 2021/03/16
Product release date: 2021/03/16
Length: 106 mins
Cast: ----
Director: Volvo Nakano
Series: Like erotic cartoons & hellip;
Maker: Hunter
Label: HHH-VR (HHH Group)
Content Type: 3D
Genre: High Quality VR VR Exclusive School Lesbian 3P / 4P School Uniform Schoolgirl Exclusive Delivery
Reference: hunvr00081
Average rating: See reviews
It is courted by two super cute female managers like erotic comics and you will be asked for etch! A dream situation that every man longs for when he is a student. However, only selected handsome men can experience such an experience. I can not experience it for me who has been graduating from school for many years anymore ... You who think! It's still too early to give up! You can experience it with VR! ! You are a senior setting of Motemote in club activities, and a invitation comes from two junior girls! It also tempts you to compete! Moreover, both of them are madonna classes of the class! Not to mention sex with each person, sex in a rainy day 3P state! When this becomes it, chi ○ po and the hand must operate at full capacity, and satisfy two people, but because you are a motemote boy, two girls move devotedly. Yes, a man who is popular doesn't have to work hard! The girl sucks with pleasure, and begs for insertion as long as it erects. I want to be mote without reason! I want to do it! Please enjoy the royal road situation rolled up with a super cute naughty female manager like erotic comics. ※ There is also a flirt scene between girls excited.