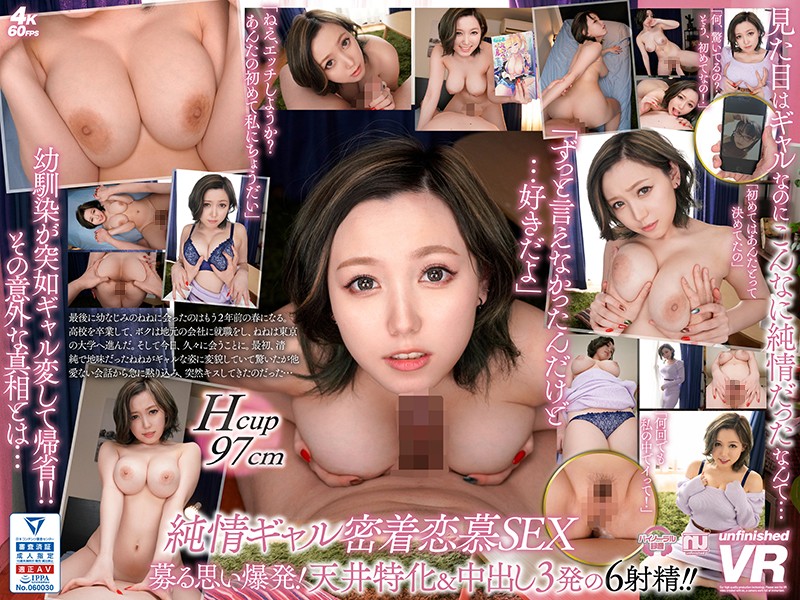 Information
Full HD [URVRSP-107] 【VR】When my childhood friend I met after a long time came back from Tokyo, I was (>_<) but what changed was that I confessed to a pure childhood friend just by the look and tied, I could not stop each other and sexed all day until the sun went down. You know that.
Published: 2021/04/15
Product release date: 2021/04/15
Length: 97 mins
Cast: ----
Director: Rinka
Series: Unfinished VR
Maker: unfinished
Label: Marion Group VR
Content Type: 3D
Genre: High Quality VR VR Exclusive Delivery Big Tits Childhood Friend Gal Out
Reference: urvrsp00107
Average rating: See reviews
The cat of the next house is a childhood friend from a small age. - When you graduate from the school, You go on to a university in Tokyo. I got a job in the country. Living in Tokyo seems to be fun, and you're coming back to your home for two years. It is likely to meet after a long time, and when it fidgets, the cat which became a gal enters the room. "It's not going to decrease, so it's okay," he whispers in his ear when he tries to insert it in a comfortable flow. I forgot the time in SEX with my childhood friend who was excellent compatibility and sexed all day long until the sun was over.