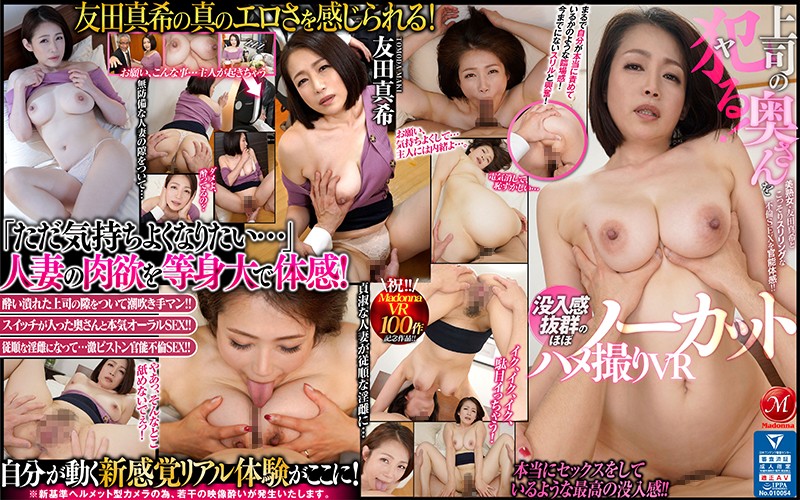 Information
Full HD [JUVR-100] 【VR】Celebration!! MadonnaVR100 Commemorative Work! ! Commit the wife of the almost uncut Gonzo VR boss with outstanding immersion! Sensual experience secretly thrilling affair SEX with beautiful mature woman Maki Tomoda! !
Published: 2021/04/16
Product release date: 2021/04/16
Length: 62 mins
Cast: Maki Tomoda
Director: Dragon Nishikawa
Series: ----
Maker: Madonna
Label: MadonnaVR
Content Type: 3D
Genre: Single work high quality VR VR exclusive delivery cuckold, cuckold, NTR big tits affair married woman, housewife mature woman
Reference: juvr00100
Average rating: See reviews
Holiday! Madonna VR 100th is a gonzo with maki Tomoda, an exclusive beautiful mature woman! After the drinking party, I was brought to my boss's house, but for some reason I went to drink with my wife Maki. I was getting drunk and I couldn't stand it and approached Maki-san. Maki who refuses softly is sexless or as soon as you play with the assoco! After all, affair SEX that burns up each other in the bedroom! Please enjoy a realistic sensual experience with almost uncut Gonzo VR delivered with the best immersion!
Live Chat Campaigning on the Married Floor!