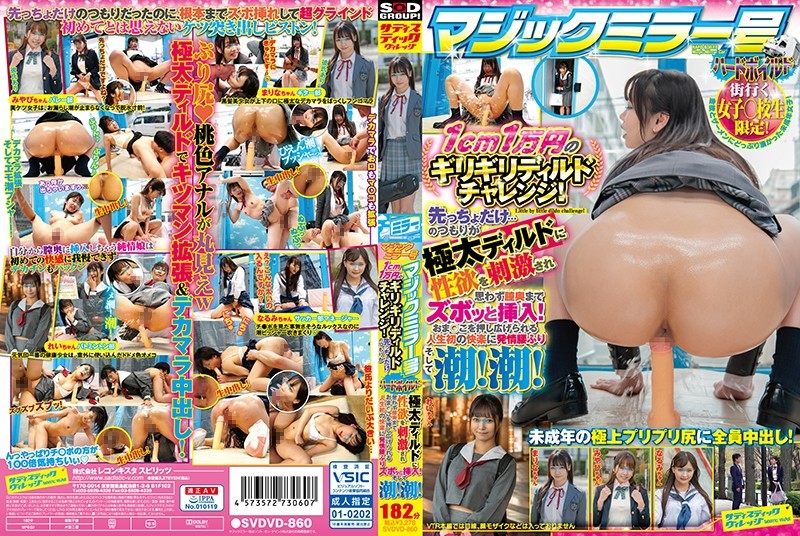 Information
Full HD [SVDVD-860] Magic Mirror Hard Boiled 1cm 10,000 yen Last Minute Challenge! Just the first... The intention is stimulated libido to the thick and inserted involuntarily to the back of the vagina! Estrus waist pretending and tide to the first pleasure of life to be pushed around Kuma ○ ko! tide!
Published: 2021/06/10
Product release date: 2021/06/10
Length: 182 mins
Cast: ----
Director: Sushi = Desire
Series: Magic Mirror
Maker: Sadistic Village
Label: Magic Mirror (Sadistic Village)
Genre: HI-VISION Squirting Uniform Nampa Amateur
Reference: 1svdv00860
Average rating: See reviews
Bring J○ to the Magic Mirror issue, If you put a in Oma ● Ko, it will be 10,000 yen every 1 cm! And planning negotiation! "No, impossible www", but the minor who sprouted in etch is interested in ants! Just the first time... and if you screw a thick into the vaginal opening while being ashamed, libido awakening & runaway! The first 'grind to the back' starts! I'm going to spout the tide and it raw as it is!?