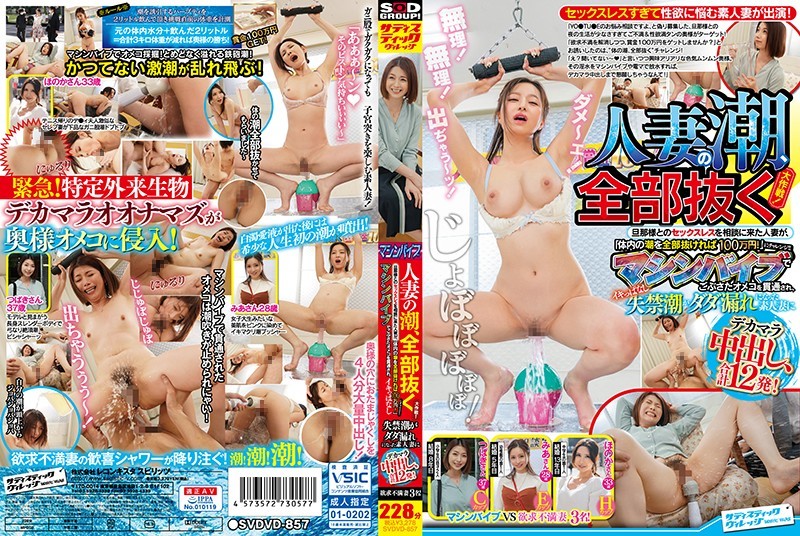 Information
Full HD [SVDVD-857] Married woman tide, a big strategy to pull out all! A married woman who came to consult sexless with her husband said, "If you pull out all the tides in the body, it will be 1 million yen!" Challenge! ! It is penetrated Omeko who was singed with a machine vibe, and the incontinence tide is put out to an amateur wife who became a dada leak, a total of 12 shots!
Published: 2021/06/10
Product release date: 2021/06/10
Length: 228 mins
Cast: ----
Director: NewKazi Kazema
Series: Amateur Participation Variety
Maker: Sadistic Village
Label: Amateur Participation Variety
Genre: Vibe Squirting Married Woman Housewife Out Big Tits HI-VISION
Reference: 1svdv00857
Average rating: See reviews
Yo ●T●be's beautiful wife who came to [married woman trouble consultation] said, "If you pull out all the tides in your body, the prize money is 1 million yen!" Challenge the plan of!] If you stimulate the sexless and frustrated wife's unsorted ○ko with electric machines, handmen, and machine vibes, the climax squirting will not stop! The accumulated tide is released many times! If you show a decamara erected to your wife who became a female dog with a fire on her libido, she can no longer refuse out sex!