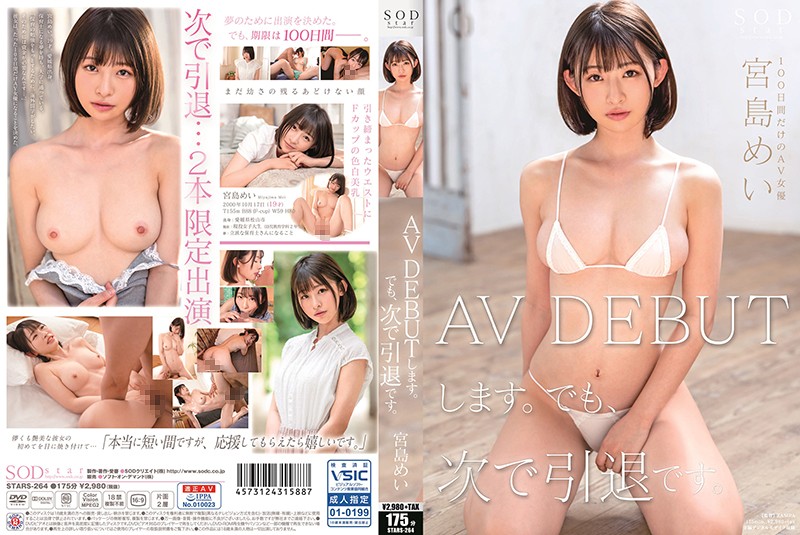 Information
HD STARS-264 Miyajima Mei AV DEBUT But then I'm retiring.
Release date: 2020/07/09
Length: 175 mins
Cast: Miyajima Mei
Director: ZAMPA
Series: AV DEBUT (STAR)
Maker: SOD Create
Label: SOD star
Genre: Female College Student Beautiful Girl Single Work Debut Work Sample Video SOD Group Sale
Reference: 1stars264
Average rating: See reviews
Mei Miyajima is 19 years old. Full of transparency, fleshy lips, toned waist and beautiful breasts in an F cup. She now has a dream of becoming a nursery teacher and is studying at university every day. "I want to study abroad to study childcare. We need funds for that. I decided to become an AV actress only for 100 days because of my dream. debut of determination, and then retired.