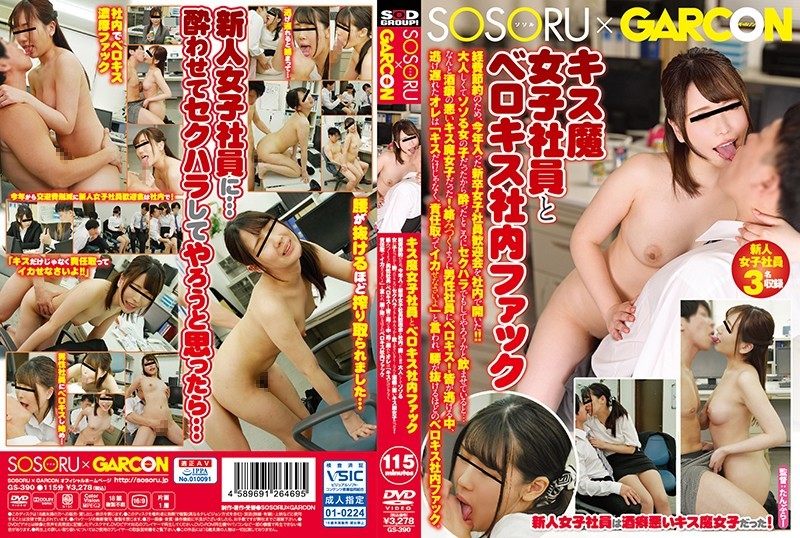 Information
Full HD [GS-390] Kiss witch child employee and Belakis in-house In order to save money, we held a welcome party for new graduate female employees in the company this year! ! Because she was an adult and a soso girl, I was made to drink sexual harassment in a drunken place ... What a bad kiss witch child! Belakis to male employees as if entangled!
Release date: 2021/06/10
Length: 115 minutes
Cast: ----
Director: Tanburou
Series: ----
Maker: SOSORU×GARCON
Label: SOSORU×GARCON
Genre: Uniform OL Kiss /Kiss Sample Video SOD Group Sale
Reference: 1gs390
Average rating: See reviews
This year's welcome party for new female employees will be held in-house! Because she was an adult and so-so girl, I thought about sexually harassing her drunk, and the rookie girl was a kiss witch child with a bad habit of drinking! While everyone started to be belakis to male employees and everyone ran away, when they were late running away, they were caught and squeezed so much that their waists would be pulled out with a belakis rich in the company saying Let me squid with responsibility...