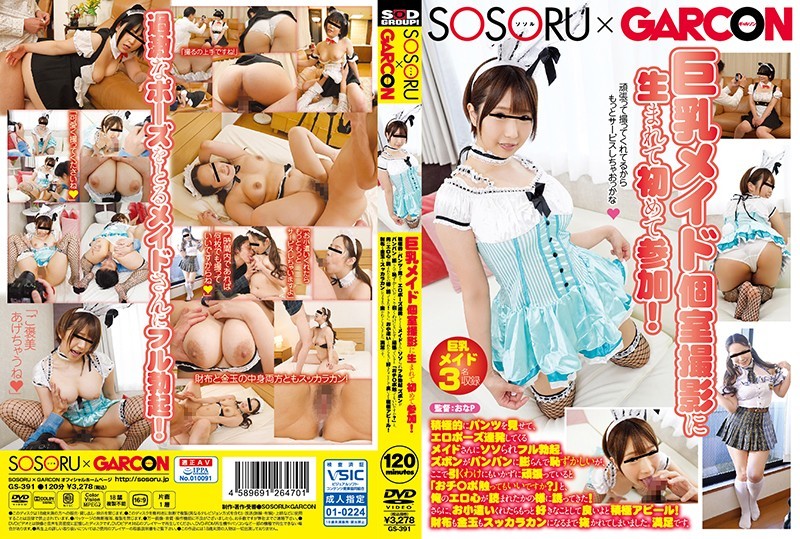 Information
HD [GS-391] Participate for the first time in your life in a big maid private room shooting! She actively showed her pants and was sosoed by a maid who comes with a series of erotic poses and had a full erection. I'm ashamed that my pants are bulging in a bun, but if I'm trying hard without being thyself here...
Published: 2021/06/10
Product release date: 2021/06/10
Length: 124 mins
Cast: ----
Director: Ona P
Series: ----
Maker: SOSORU×GARCON
Label: SOSORU×GARCON
Genre: HI-VISION Maid Big Tits
Reference: 1gs00391
Average rating: See reviews
Full erection to a busty maid who actively show pants and erotic pose barrage when participating in private room shooting for the first time! The maid who noticed the bulging crotch said ,Can I touch it? I invited you! If you give more pocket money, you can do more you like! Both the wallet and the contents of the gold ball were pulled out until it became a sukkalakan!