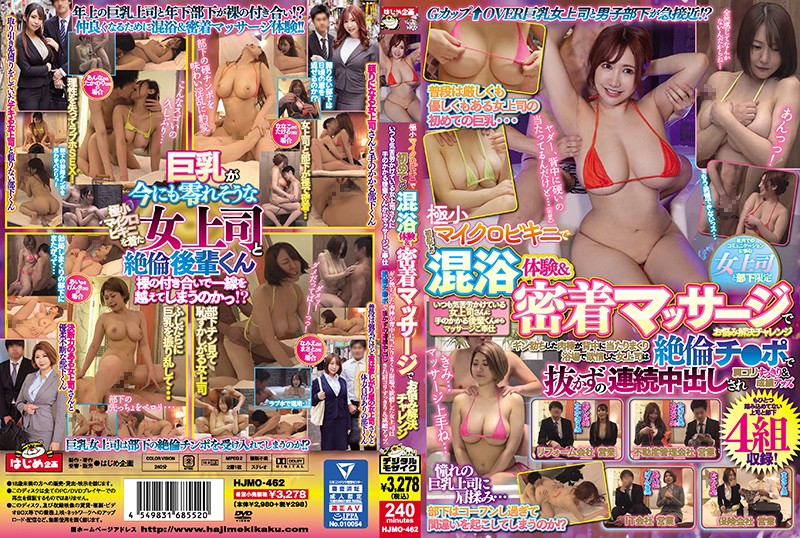 Information
HD [HJMO-462] The first mixed bathing experience in a very small micro bikini & a trouble solution challenge with a close massage Massage service from a junior who always takes care of a female boss Gin breaks out a meat stick hits her back and the female boss who lusted at the bathhouse is continuously cream shot without pulling out with unequaled chipo and shoulder collis ...
Published: 2021/06/11
Product release date: 2021/06/13
Length: 240 minutes
Cast: ----
Director: Johan Yuan
Series: Mixed bathing experience & close-contact massage to solve problems
Maker: Initial Planning
Label: Initial Planning
Genre: More than 4 hours work HI-VISION exclusive delivery female boss Digimo OL out massage reflation big tits
Reference: hjmo00462
Average rating: See reviews
Let's give back to the boss who is indebted to the boss who is indebted to the woman boss and the male subordinate pair in the town! Dare to challenge plan called! We will guide you behind closed doors a available female boss who is usually strict but gentle, and a young subordinate who is not yet familiar with the team. The female boss wears a very small swimsuit and mixed bathing ... Young subordinates massage hearty to the female boss who is indebted to me on a daily ... If possible, get 50,000 yen! !