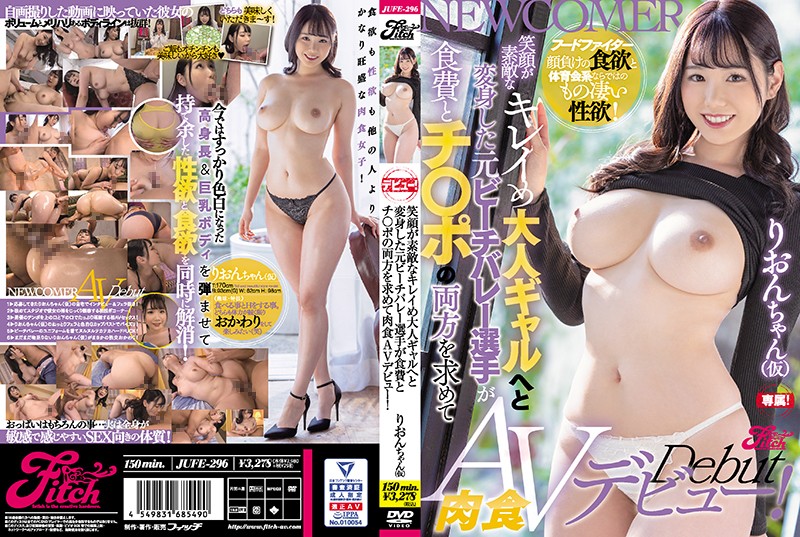 Information
HD [JUFE-296] Food fighter face-to-face appetite and amazing libido unique to the athletic association system! A former beach volleyball player who transformed into a beautiful adult gal with a nice smile makes a carnivorous AV debut in search of both food expenses and chipo!
Published: 2021/06/11
Product release date: 2021/06/13
Length: 153 mins
Cast: ----
Director: ----
Series: ----
Maker: Fitch
Label: Fitch
Genre: HI-VISION Exclusive Delivery Long Big Tits Gal Debut Work
Reference: jufe00296
Average rating: See reviews
I entered from a woman who was contacted that she wanted to appear av from hp access form. When I asked for a photo that showed her appearance, a video was sent to me, showing a person with a friendly smile, G-cup breasts, and a woman who seemed to be appealing that her special skills were big-sized. When we went directly to her house, we were greeted by 23-year-old Lion-chan (provisional), a former beach volleyball player with tall breasts and buttocks, and a very strong appetite and libido.